Netflix, Hulu, Amazon offer great April Fools jokes
|
Ah April Fools, the one day of the year where you absolutely cannot under any circumstances trust anything you read on the internet.
This makes it particularly difficult for me, as I cover many streaming services, so I had to make sure I was reading every bit of news twice today to ensure nothing was going over my head.
Netflix probably gets the winner of the major streaming services, as their April Fools pranks are always on point. This year they launched a "binge responsibly" campaign, acting as a great reminder, that despite how great whatever show you're streaming five episodes a day of, life has other responsibilities.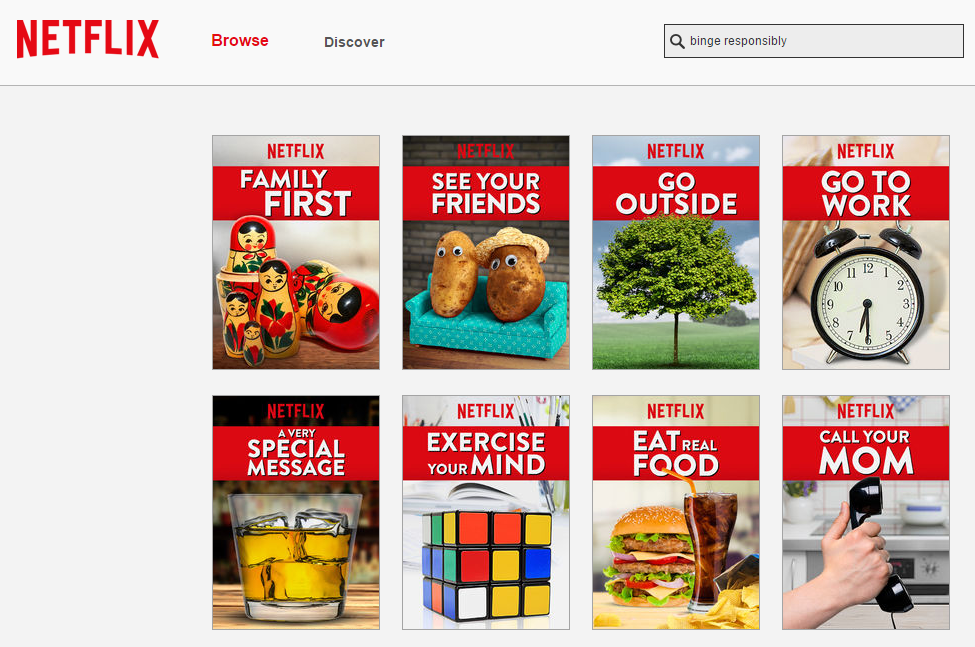 Hulu came in a close second with "Hulu Pets" and if we're to be entirely honest with ourselves, we can't even really tell if this is an April Fools joke or an actual original series release, because frankly, we'd probably leave these shows on for our pets.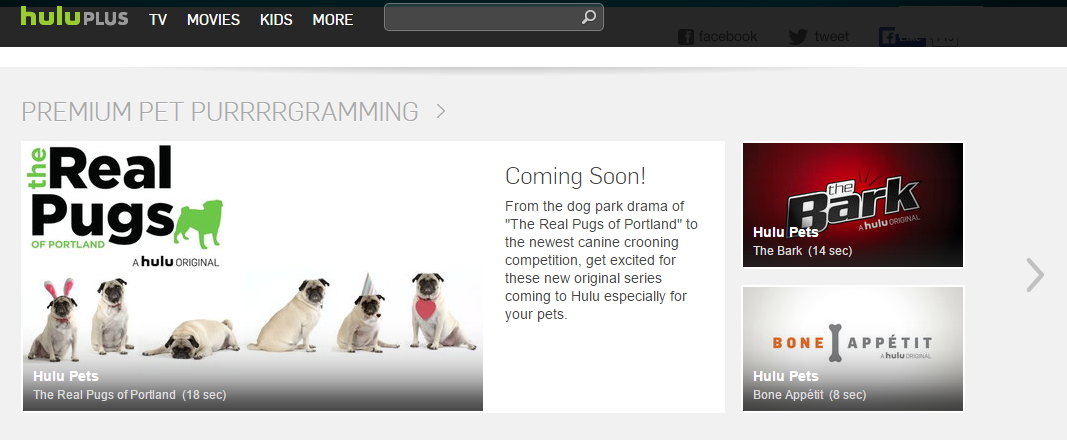 Amazon did a bit of a throwback, with their landing page having a mock design similar to that of their homepage from 1999. If we were to sit and think about it long enough, we're willing to guess that Amazon actually probably lost money on this prank just by the sheer volume of people who might have been ready to buy something but turned around when they saw the old design.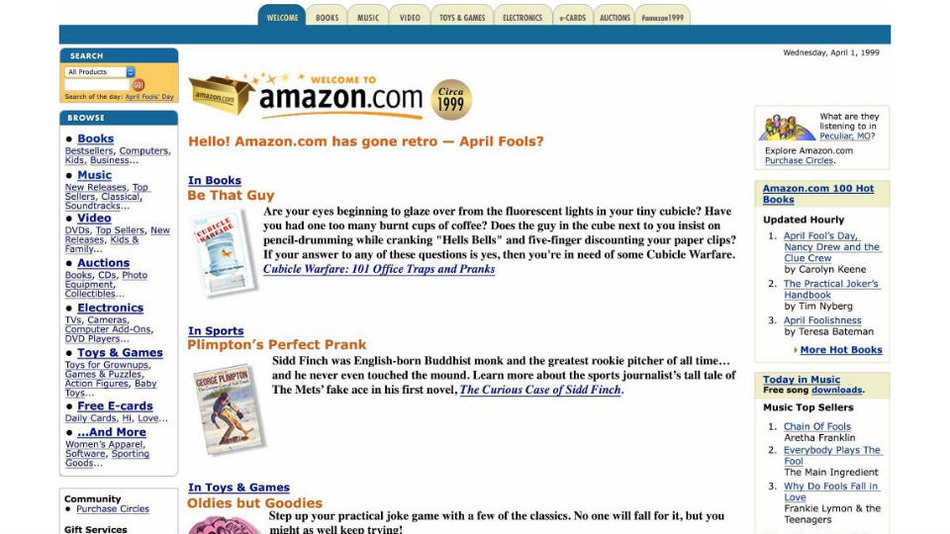 What was your favorite prank of the day? Or do you just straight up hate the pranks altogether?