Netflix Comedy Special Demetri Martin: Live (At The Time) Review
|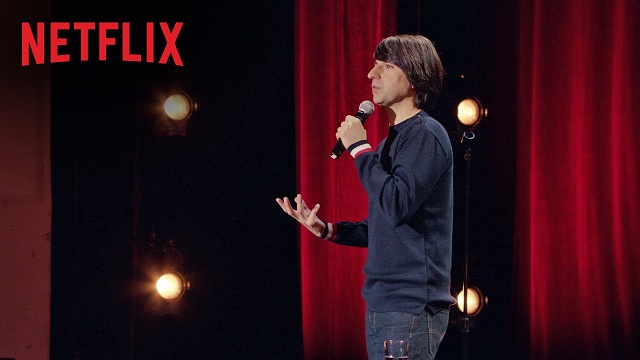 Like Demetri Martin? Great, you'll enjoy his latest comedy special 'Live (At The Time)' streaming only on Netflix. 
One liners, Jack Handy-esque deep thoughts, a slight bend into the inappropriate and of course his guitar sing songs all make this Demetri Martin special an immediate fan favorite. While of course we missed his sketch pad routine, everything else was in classic Demetri Martin form. He also appears to have not aged one bit since his last special.
Martin's observational humor makes comments on some of the most mundane things, such as the aerodynamics of crackers, the use of the word 'folks,' walrus vampires, french toast, etc… We've seen or listened to all of Martin's work to date, and while it's mostly all interchangable from a comedic style perspective, he has been one of the most consistently good stand up stars of the past 10 years, and that carries nicely into 'Live.'
As for the special streaming exclusively on Netflix, it's just one more name added to the list of comedians interested in doing exclusive specials for the service. Netflix has always been a premiere centralized hub where subscribers can enjoy stand up comedy routines from just about everyone in the business; certainly one of the most popular genres on the service. 
Watch the trailer for the special below: