Netflix Announces Premiere Dates for Four New Original Movies
|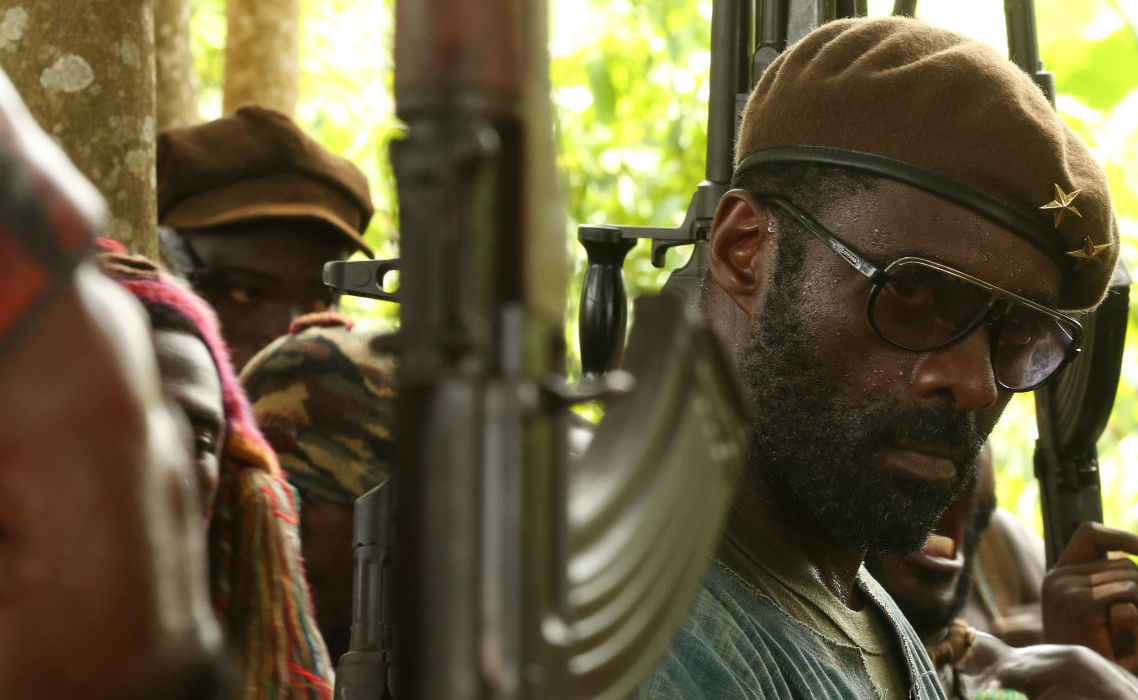 Netflix announced the premiere dates of their upcoming four original movies, a major step into their original content development, moving away from solely original shows. The four movies seem to have a variety of audience targets, with comedies, action, drama and children's genres all accounted for in this initial push.
Get the movie premiere dates below:
Beasts of No Nation premieres on Netflix October 15th, 2015
Adam Sandler's The Ridiculous Six premieres on Netflix December 11, 2015
Crouching Tiger, Hidden Dragon: The Green Legend to premiere on Netflix 1Q 2016
Pee-wee's Big Holiday premieres on Netflix March 2016
Read the press release descriptions of each film below:
About Beasts of No Nation:
Beasts of No Nation is based on the highly acclaimed novel by Nigerian author Uzodinma Iweala, bringing to life the gripping tale of Agu, a child soldier torn from his family to fight in the civil war of an African country. Newcomer Abraham Attah gives a stunning portrayal of Agu, while Elba dominates the screen in the role of Commandant, a warlord who takes in Agu and instructs him in the ways of war. The film is produced by Amy Kaufman and Cary Fukunaga (who previously worked together on Sin Nombre), Daniela Taplin Lundberg, Riva Marker and Dan Crown for Red Crown Productions, along with Elba. Jeff Skoll and Jonathan King are executive producers for Participant Media and Donna Gigliotti is executive producer for Levantine Films.
About The Ridiculous Six:
The Ridiculous Six, a Happy Madison Production, is a comedic, western ensemble produced by Adam Sandler and Allen Covert. The film was directed by Frank Coraci (The Wedding Singer) and written by Tim Herlihy (Pixels) and Adam Sandler (Pixels, Grown Ups 1 and 2, Big Daddy).
About Crouching Tiger, Hidden Dragon: The Green Legend:
The film is based on the acclaimed novel, Iron Knight, Silver Vase, by Wang Dulu (book 5 in the Crane-Iron Pentalogy) and was written by John Fusco (Marco Polo) was directed by Yuen Wo-Ping (Tai Chi Master), who was also the action choreographer on Crouching Tiger, Hidden Dragon; Kill Bill; and The Matrix. The film stars Michelle Yeoh (Crouching Tiger, Hidden Dragon, The Lady) reprising her role as Yu Shu-Lien; Donnie Yen (Ip Man 1&2, Monkey King 3D) as Silent Wolf; Harry Shum Jr (Glee, Revenge of the Green Dragons); Jason Scott Lee (Seventh Son, Hawaii Five-O); Roger Yuan (Bulletproof Monk); Eugenia Yuan (Revenge of the Green Dragons); and newcomer Natasha Liu Bordizzo. Produced by The Weinstein Company, Crouching Tiger, Hidden Dragon: The Green Legend echoes the themes of the original movie, but tells its own story – one of lost love, young love, a legendary sword and one last opportunity at redemption, set against breathtaking action in an epic martial arts battle between good and evil that will decide the fate of the Martial World. The film is produced by Harvey Weinstein (Academy Award winner – The King's Speech, The Artist) and Peter Berg (Emmy Award winner – Friday Night Lights; Lone Survivor, Hancock) and Sarah Aubrey (Friday Night Lights; Lone Survivor, Hancock) and executive produced by Morten Tyldum (Headhunters, The Imitation Game), Ralph Winter (X-Men franchise), Anthony Wong, and Bey Logan (The Medallion).
About Pee-wee's Big Holiday:
In Pee-wee's Big Holiday, a fateful meeting with a mysterious stranger inspires Pee-wee Herman to take his first-ever holiday in this epic story of friendship and destiny. Judd Apatow (Anchorman, Bridesmaids) and Paul Reubens (Pee-wee's Big Adventure, Pee-wee's Playhouse), worked together to bring the project to fruition and produced the film. It was written by Reubens and Paul Rust (Comedy Bang! Bang!, Arrested Development), and is directed by John Lee (Wonder Showzen, The Heart She Holler).