NBC Releases SeeSo, a Comedy-Focused Streaming Service
|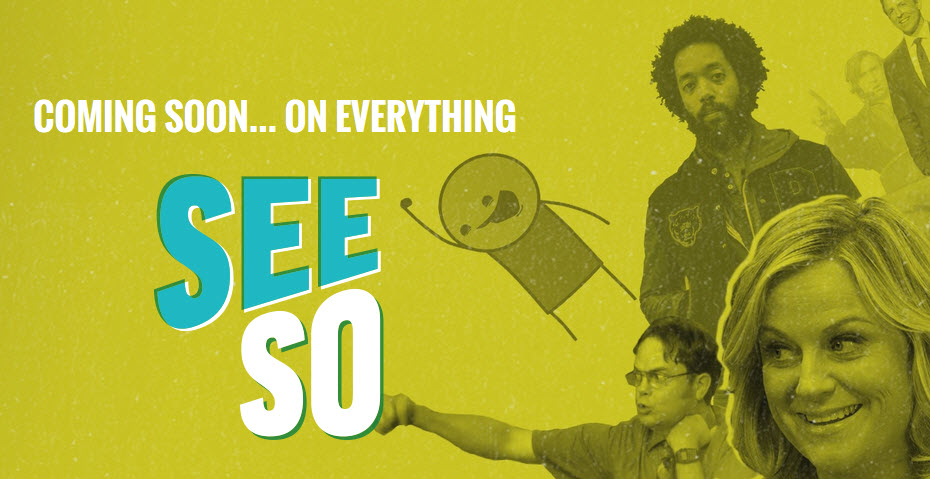 There have been plenty of announcements lately about networks creating their own proprietary streaming services, and now NBC is set to release their comedy-focused service, SeeSo in January 2016.
A subscription to the service will cost you $3.99 but provide you with an ad-free streaming experience giving you access to several of NBC's comedy titles such as 30 Rock, exclusive access to stream classics like Monty Python's Flying Circus, as well as original shows created for the service itself.
Details are relatively sparse, but the app will likely offer both web access as well as phone and mobile apps for anywhere streaming access.
No word as to whether or not this new service will affect NBC's content library access on Netflix, where dozens of titles remain free to stream for subscribers of that service. If we were to take a guess, it does seem likely that this could eventually cause for NBC to pull titles that they want to use as encouragement to sign up for their own proprietary app, meaning the Netflix relationship could very easily be on its final days. As NBC is a partial owner of Hulu, so we would assume it's less likely this partnership will be affected much.
We'll be curious to see how well they can produce original shows for the service. With backing from NBC Universal, it wouldn't seem unreasonable to assume that we could see some big budget shows released.
More updates to follow as we learn more.