NBC Launches Seeso, Also Announces Some Really Confusing Future Plans
|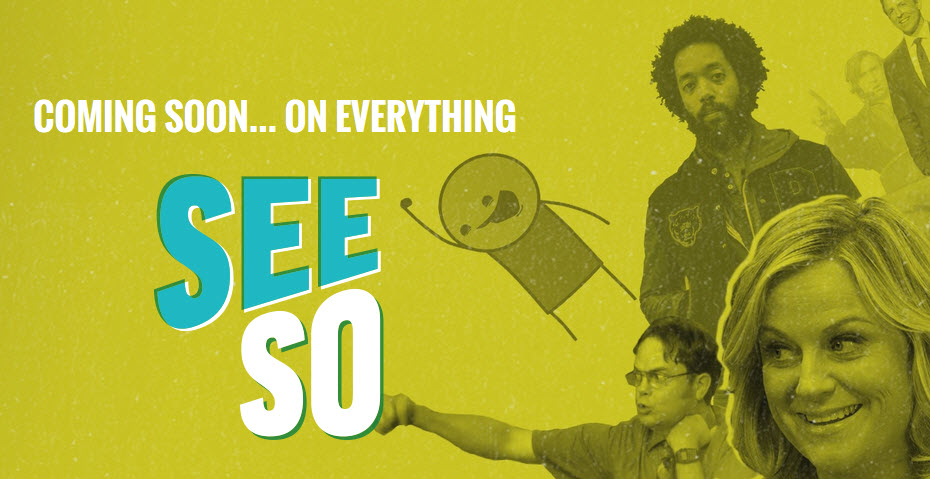 NBC Universal's comedy-specific streaming service 'Seeso' launched today, offering subscribers access to a specific comedy library of shows and exclusive content. For $3.99, users will get access to Saturday Night Live clips, Parks and Rec and 30 Rock episodes, alongside some web-only exclusive videos created specifically for the app.
At $3.99, the deal seems decent enough, especially if the library expands.
But NBC also mentioned that they're planning on expanding this concept across up to nine separate services, Fortune writer Mathew Ingram pointed out, making things rather confusing for consumers. Imagine having to manage that many subscriptions to individual services, trying to determine what shows are streaming on each of them.
We argue a lot here about the benefits of modular choice among a variety of streaming services in order to pay only for what shows and movies we all actually want to stream. In other words, mixing and matching bulk services like Hulu, Netflix and Amazon Prime is great for consumers. But when it comes to having to choose 10+ services at lower price points, the modular convenience becomes more of a headache.
Even worse, what happens when content owners like NBC Universal start pulling content from third party services in order to maximize subscriptions to their own proprietary services. Then the benefits of those bulk services diminish and we're all likely back pining for bulk packages.
We'll be watching closely as this service unravels. We're a little confused by the plan here, but it should certainly make for some fascinating developments in streaming services.