'Narcos' Renewed for Third and Fourth Seasons
|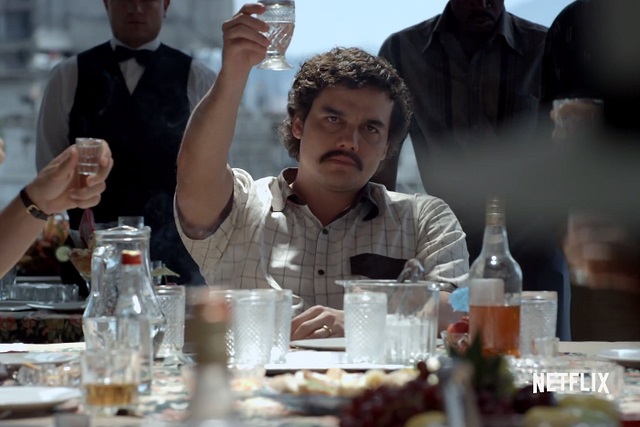 Well that didn't take long, quickly after the second season was released this past weekend, Netflix gave 'Narcos' an order for two more seasons, for a total of four seasons ordered.
The second season has already been receiving rave reviews, with everyone commenting that the series doesn't skip a step from the first season, which focused on the rise of drug kingpin Pablo Escobar. The second season focuses more on the intense manhunt that ensued following Escobar's disappearance into the jungle.
There's no need for a spoiler warning here, we'd think, as most folks likely are aware of how the story goes. And with that in mind, it's not like drug trafficking stopped the moment Escobar found fate. With that in mind, Netflix plans to bring two more seasons of the hit show to their streaming library.
The series sounds like it will likely follow the aftermath of Escobar as well as perhaps explore other angles. It does make sense that the show producers could likely find plenty of unique angles with great stories to tell.
Have you watched the second season of 'Narcos' yet? What are your thoughts? Are you excited for the concept of new seasons following Escobar's downfall? Let us know in the comments.
Watch a teaser trailer for the show below: