Mystery Science Theater 3000 Returns as Netflix Original Starring Felicia Day, Patton Oswald
|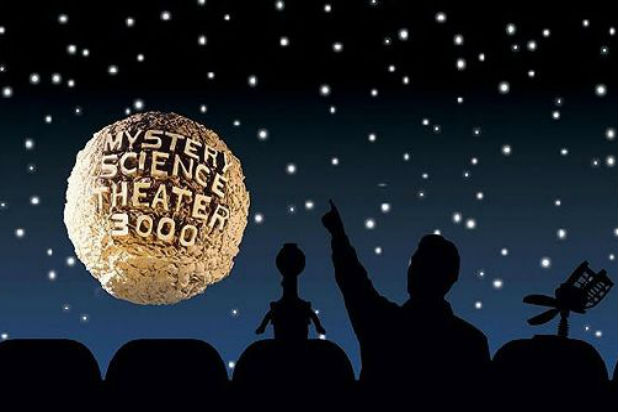 The rumors have been swirling around for a while now, but Netflix has confirmed that they are going to bring back 'Mystery Science Theater 3000' as an original reboot with Felicia Day and Patton Oswald at the helm. This weekend at ComicCon, Netflix announced that the show would stream on their service, following a massively successful Kickstarter campaign.
For those less familiar with the series, MST3K put some of the absolute worst movies ever produced on the 'big screen' where two sarcastic robots and the show's host would mock the film's production, acting, writing and more for the entire length of the film. It picked up quite a cult following, because what is better than sitting around on a Friday night drinking bad beer and watching bad movies.
The show will feature some big name writing talent, as well as maintain some of the original kookiness that made the original series so fun. While the series is now relatively well funded for an independent production, we can't imagine it will be terribly focused on high production, at least in appearances. Those that grew up watching the originals certainly remember the unpolished nature of the series.
MST3K had seen calls for more episodes for years, but with Kickstarter giving them a simple platform to raise money, it didn't take long for the show to pull in nearly six million dollars.
For those wanting to jump back into streaming the original MST3K episodes, they maintain a fantastic YouTube channel where you can stream several of the classics online whenever you want.