'Mr. Show' is Now Streaming Online Via HBO Go and Now
|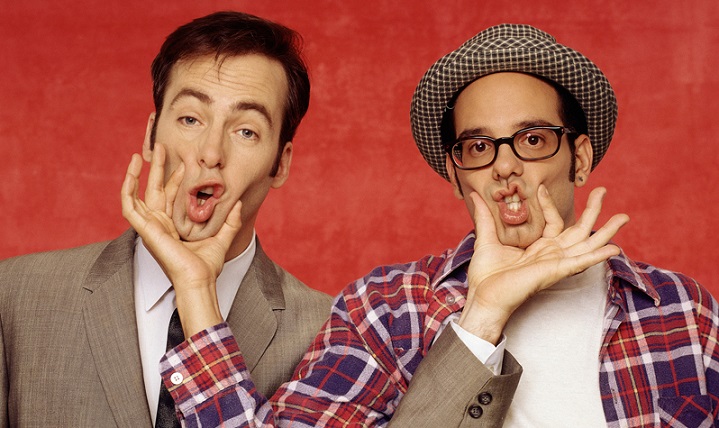 While Netflix might have secured Bob Odenkirk (Breaking Bad, Better Call Saul) and David Cross (Arrested Development) for their latest partnership 'W/ Bob and David,' there's no denying that the original series 'Mr. Show' was absolutely in a league of its own.
It had been nearly impossible to watch 'Mr. Show' online for a while, but it turns out HBO Go and Now are now streaming the series in its entirety through their apps, meaning anyone with a login (ok, fine, or a friend's login) can watch the series.
'Mr. Show' was a classic sketch comedy series from the mid-90s that certainly depicts the decade in a way that will offer plenty of nostalgic throwback humor. It's also ridiculously fun seeing David Cross and Bob Odenkirk before their respective careers made some big leaps forward with some of the last decade's most popular TV shows. 'Mr. Show' also brought on plenty of guest stars, so you'll certainly recognize countless faces as you stream through the series.
You can watch some 'best of' moments from 'Mr. Show' below: