More Comedy Standup Coming to Netflix from Bo Burnham, Jim Jefferies, and Ali Wong
|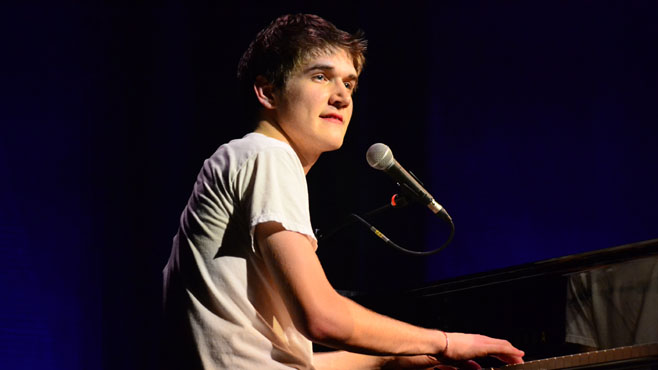 If you're looking for comedy standup specials, Netflix has one of the best libraries around. The service prides itself on countless titles from comedy stretching from the clean and "family friendly" (if there is such a thing in standup) to the brutally crass and offensive. But who are we to judge what comedy standup style is your favorite.
Related: The Top Comedy Specials on Netflix
Regardless, Netflix is looking to expand their standup special library with even more titles being added this year, as their blog just recently reported some big name specials joining the service in the coming months.
From Bo Burnham to Jeff Foxworthy, Netflix has something for everyone, and you can read more about each special below:
Ali Wong: Baby Cobra – Premieres Friday, May 6, 2016
Unapologetic and nasty mom-to-be Ali Wong desperately wanted a conventional life. Baby Cobra is Wong's hilarious journey of how hard she worked to find Mr. Perfect, get married, buy a house and have a baby. But it all didn't exactly turn out how she planned. And while Wong complains that feminism is the worst thing that's ever happened to women, what's more empowering than being the first and only comic to film a 1-hour stand up special 7-months pregnant?
Bo Burnham: Make Happy – Premieres Friday, June 3, 2016
Bo Burnham delivers a dizzying blend of stand-up, music, and theatre in this hilarious and wholly originally comedy special, filmed at the Capitol Theatre in Port Chester, New York.
Jim Jefferies: Freedumb – Premieres Friday, July 1, 2016
Jim Jefferies' second Netflix special, "Jim Jefferies: Freedumb" unleashes his signature, unapologetic take on a variety of topics that range from personal stories including how he is coping with fatherhood to political and social commentary about religion, freedom and even Bill Cosby. "Freedumb" was recorded in front of a sold out audience at Nashville's James Polk Theater.
Jeff Foxworthy and Larry the Cable Guy: We've Been Thinking… – Premieres Friday, August 26, 2016
Grammy Award-nominated stand-up comedians Jeff Foxworthy and Larry the Cable Guy take the stage to bring their distinctive brand of comedy to a sold out crowd at the historic Orpheum Theater in Minneapolis. The show features solo performances by both comedians, as well as a show stopping encore as the pair comes together for an audience Q&A.
Iliza Shlesinger: Confirmed Kills – Premieres Friday, September 23, 2016
Filming April 23 at The Vic in Chicago, IL, smart, straight talking Iliza Shlesinger returns to Netflix with her 2nd original special, serving up her fearless and fresh brand of comedy that speaks to everyone.