MLB Opening Day Draws Big Streaming Numbers
|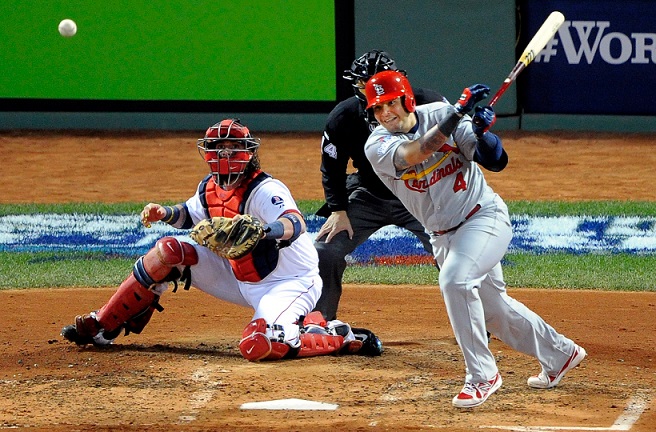 Baseball has been America's favorite pastime for over a century. It has been a staple of American culture, and fans have been following their favorite teams and players for generations. In recent years, however, there has been a shift in how people watch baseball games. With the rise of streaming services, more and more people are switching from cable to watch MLB games online.
According to viewership numbers from opening day, streaming service interest has heavily increased from even a year ago, and is spiking drastically over the last five years, with an almost doubling in the number of people who currently watch at least one game a week via a streaming service.
Related: Complete guides to watching your favorite MLB team's game's online below:
| | |
| --- | --- |
| AL WEST | AL CENTRAL |
| NL WEST | NL CENTRAL |
| NL EAST | AL EAST |
One of the biggest reasons for this shift is the convenience that streaming services offer. With cable, viewers are often limited to watching games on a set schedule. They have to be home at a certain time to catch the game, and if they miss it, they're out of luck. Streaming services, on the other hand, allow fans to watch games whenever they want. They can pause and rewind the action, or even watch multiple games at once.
Another advantage of streaming services is the cost. Cable companies often charge a premium for sports channels, and viewers are often forced to pay for channels they don't even watch. With streaming services, fans can choose exactly which channels they want to subscribe to, and only pay for those channels. This can save them hundreds of dollars a year.
But perhaps the biggest reason for the popularity of streaming baseball games is the quality of the streaming experience. Streaming services offer high-quality video and sound, and many even offer 4K streaming for a truly immersive experience. Additionally, many streaming services offer features that cable simply can't match. For example, some services offer alternate camera angles, or even virtual reality experiences that allow fans to feel like they're right in the middle of the action.
One of the most popular streaming services for baseball fans is MLB.TV. This service allows fans to watch every out-of-market game live, and also offers archived games from previous seasons. MLB.TV also offers a number of features that make it a great option for baseball fans. For example, viewers can choose between home or away broadcasts, or even choose to listen to the radio broadcast. MLB.TV also offers a number of interactive features, such as live game trackers and in-game highlights.
Another popular streaming service for baseball fans is Fubo. This service offers live streaming of most MLB games, as well as a number of other sports and entertainment channels. Fubo also offers unlimited cloud DVR storage, so fans can record games and watch them later. Additionally, Fubo allows viewers to pause, rewind, and fast-forward live TV, so they never miss a moment of the action.
Overall, it's clear that more and more baseball fans are switching to streaming services to watch their favorite teams and players. With the convenience, cost savings, and high-quality streaming experience that these services offer, it's easy to see why. Whether it's MLB.TV, Fubo, or another streaming service, baseball fans have more options than ever before for watching their favorite games online. And as streaming technology continues to improve, it's likely that even more fans will make the switch from cable to streaming in the coming years.