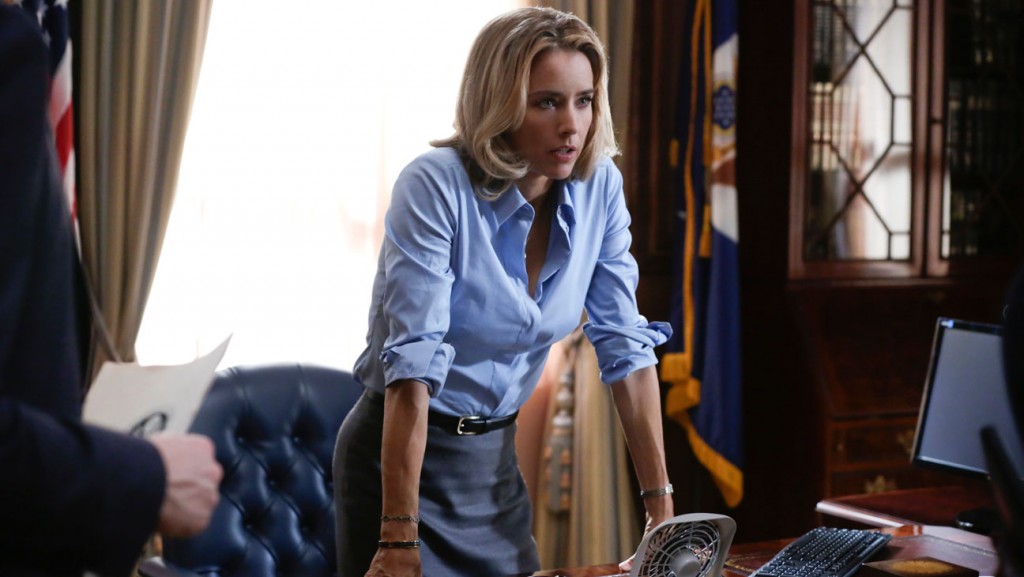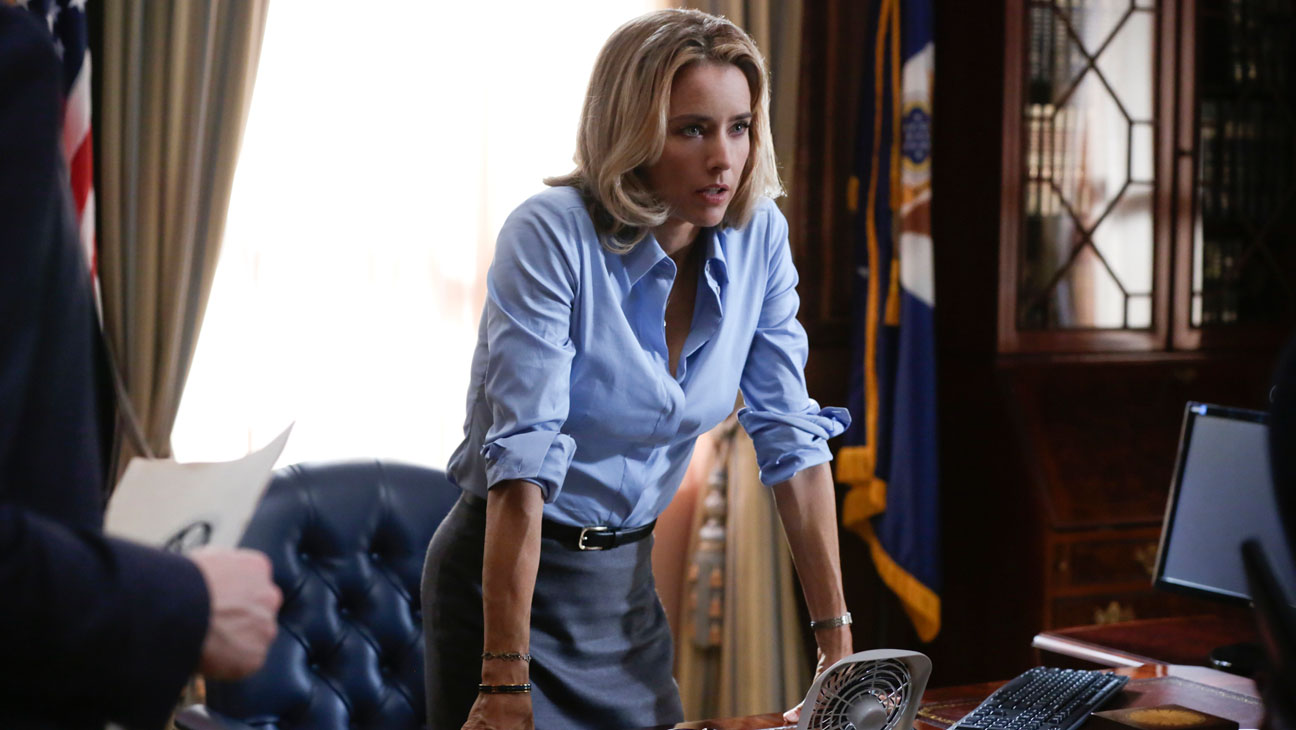 Fans of The West Wing have been hankering for another installment of political drama on network television for years now. While Madam Secretary probably isn't quite up to the quality of TWW, it might scratch that itch in a way we haven't had for some time. The price of power in Washington DC is on display in Madam Secretary as we walk in the shoes of a woman in power. Some have compared the setting to that of a Hillary Clinton tenure on capitol hill but the show creators deny that is the case.
How can you stream the CBS show Madam Secretary with ease? There are a few options online for you and here are the most convenient.
Need a More Complete Streaming Solution for Madam Secretary?
DIRECT NOW gives you access to a ton of channels streaming online including CBS programming. That includes cable channels like ESPN, Bravo and CNN so you're totally set and don't need that expensive cable package to watch Madam Secretary online. Give their seven day free trial a go and you won't regret it:
Try DIRECTV NOW Free for 7 Days
Is Madam Secretary on Netflix or Hulu?
Hulu does have access to some CBS programming online but not Madam Secretary apparently. The show isn't on Hulu at the moment.
Netflix, however surprisingly does actually have the first season of the program and we assume they will gain access to subsequent entries in the Madam Secretary library. This is very rare that Netflix has a show that Hulu doesn't when it comes to programming that is currently on the air. Congratulations, Netflix!
Watch Madam Secretary Online for Free with the Official CBS App
CBS All Access is a paid platform that gets you access to all CBS programming on the go. It costs a few dollars per month but if you're a big CBS fan it might be worth it. You can actually try it for a week absolutely free so maybe that's a good way to get a feel for it. The downside to this app is that you still have to watch commercials. I know, a bummer but if you need your Madam Secretary fix right now then it might be a great option for you.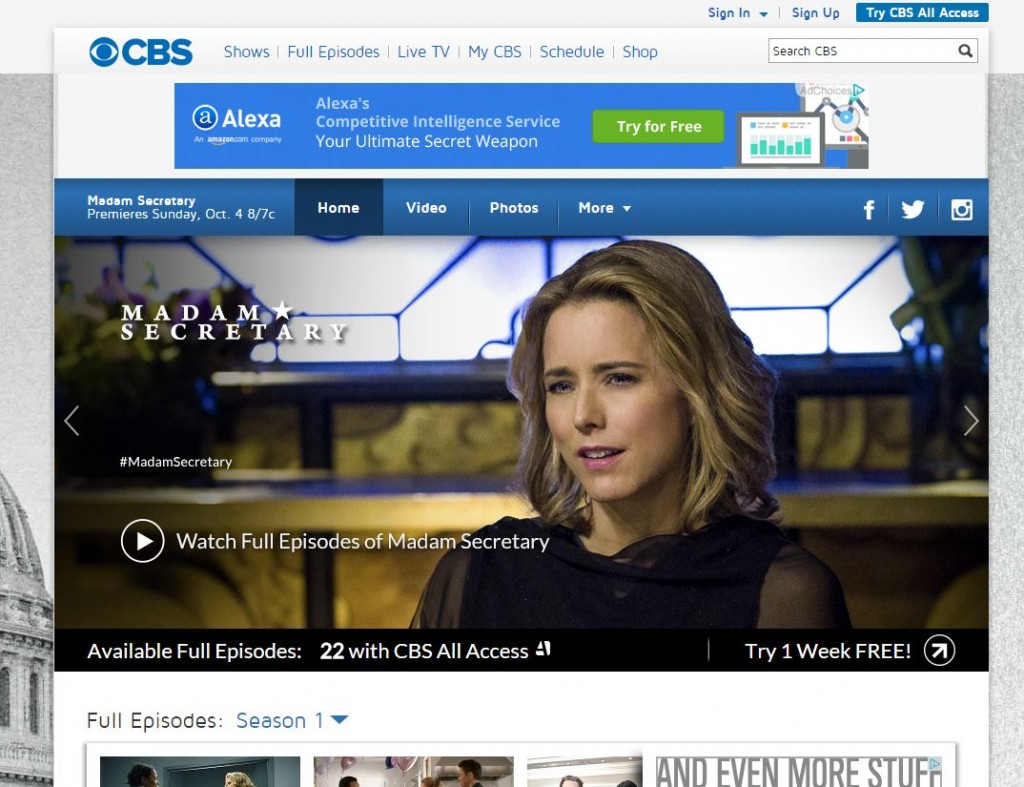 The app is available for download on iPhone, Android and pretty much any other device under the sun.
Download Full Episodes of Madam Secretary
If you'd rather own a copy of every episode of Madam Secretary then you should check out Amazon, Google Play or iTunes because you can always download full seasons of the show there. You'll have to wait a few months for the episodes to hit these retailers but if you don't mind being patient you'll get HD video on the go anytime, anywhere. You can choose to download full episodes of Madam Secretary online and save them to your device for offline play. This could work well for airline patrons who can't rely on an internet connection for streaming.  Plus you won't have to deal with "buffering" either way.