Looking for a Lawyer? 'Better Call Saul' Joins Netflix Next Month
|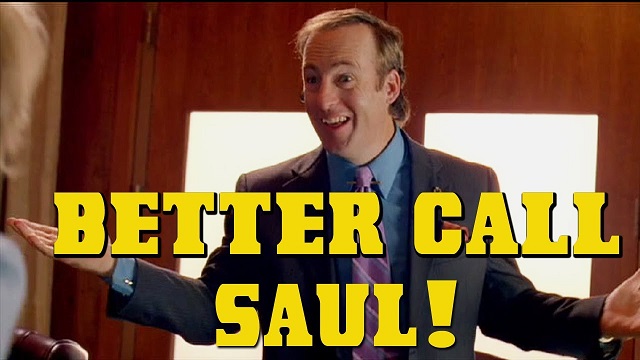 People have been asking for months, "When will 'Better Call Saul' be on Netflix?" And after this week's news of what's new on Netflix in February, we finally have an answer.
The first season of AMC's hit new 'Breaking Bad' spinoff will be available on the streaming service February 1st, 2016.
Right before season two premieres, viewers will be able to either watch the entire season for the first time before the new premiere or perhaps give it a quick review to refresh their memories as to just what exactly Saul Goodman was up to prior to the season's finale last year.
For those less familiar with the series, 'Better Call Saul' follows everybody's favorite lawyer from 'Breaking Bad' as he develops his own career and eventually encounters Walter White. The show has been praised for keeping the delightful Goodman's character intact, but also no relying solely on 'Breaking Bad' fame to establish itself. Instead, the series has quickly developed its own standalone strengths.
We're willing to guess, as with all AMC content on Netflix, that this move to stream the series right before the next season premiere will bring in countless new viewers and fans, as similar things have happened with 'Mad Men' 'The Walking Dead' and 'Breaking Bad' as well.