Like Netflix Original 'Narcos?' You Can Thank 30 for 30 Doc 'The Two Escobars'
|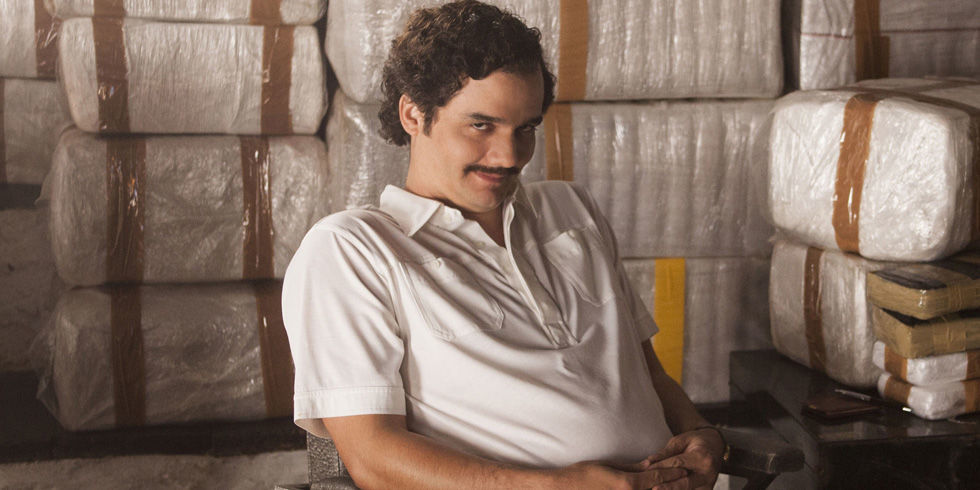 Netflix is one to always focus on the data before making any major decision, whether that be going big on an original series, expanding into a new country, or using piracy numbers to determine what shows to buy the rights for. So it should come as little surprise that something similar took place before ordering the show 'Narcos,' one of the newest Netflix originals following the rise and fall of Pablo Escobar and the DEA agents sent to take him and his cartel down.
It was a big news story when it was announced that Netflix pretty much had guaranteed one of their first major original series 'House of Cards' was going to be a smash hit. Predicting success when it comes to television can be incredibly tough, but using massive data sets provided by customers' viewership habits has given Netflix a major edge. In the case of House of Cards, Netflix knew subscribers love Kevin Spacey, political themes and David Fincher, pretty much outlining a formula for a smash hit.
In the same sense, Netflix also knew 'Narcos' was going to be a huge success before the first episode started streaming in late August. And according to sources, there was a particular piece of evidence that created an easy argument for producing the show: 30 for 30 documentary 'The Two Escobars.'
For those familiar with the ESPN documentary series 30 for 30, you're likely well aware of the high quality storytelling that occurs within each episode. These documentaries focus not only on a sports-related plot, but often times on the political and economic context in which the stories occurred.
One of the highest rated documentaries on Netflix is the 30 for 30 episode 'The Two Escobars.' Following the rise of the Colombian National soccer team, star player Andres Escobar's murder after an own goal, and Pablo Escobar's dark shadow cast upon the team's recent history, this doc directly inspired Netflix's hunt for a great show about the notorious drug lord. For quite some time now, 'The Two Escobars' has remained highly touted in not only the documentary category but among all titles on Netflix. Sources have commented that it is one of the most viewed documentaries on the streaming service.

So with that in mind, it makes sense that Netflix would take a bigger bet on the Pablo Escobar story, as it is clear from our love of 'The Two Escobars' documentary that we were all pining for more cartel content following the documentary.
For those who haven't watched 'Narcos' yet, we might go as far as to say it's one of the best original series Netflix has put out thus far. It's certainly graphic and there are plenty of reasons the show isn't for everyone, but the story and the high quality production make for a fantastic viewing experience. The show took a few episodes to get moving, but we would argue that the series went from good to great toward the end of season one.
Netflix has confirmed there will be a second season of Narcos, but with no release date set yet. You can watch the first season in its entirety on Netflix now, or check out the trailer below: