Kid Shows Galore! Netflix Adds Seven New Kid-Focused Shows
|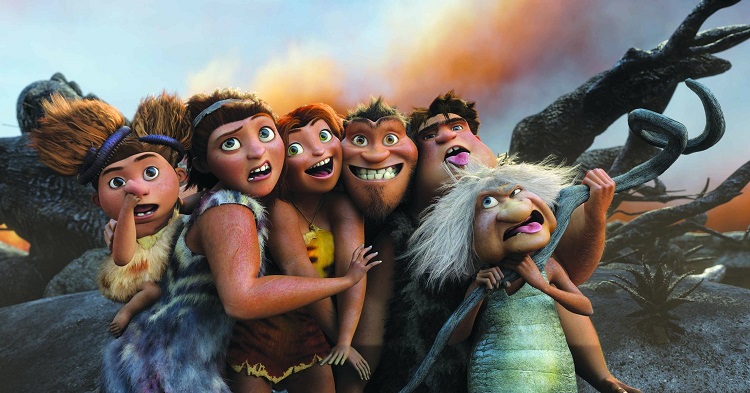 With today's announcement that Netflix will be adding seven new kid-focused original shows in the near future, Netflix now tops 35 original programs aimed at capturing our children's eyes.
As anyone with young children will tell you, the "Kids" section on Netflix is a massive lifesaver when it comes to wanting to plop your little ones in front of the TV to keep them distracted for a few hours. Most importantly though, all these shows are streamed without commercial interruption, meaning your kids aren't being fed dozens of commercials for the latest and greatest toy, the sugariest of cereals, or anything inappropriate by accident that you just aren't prepared to explain to them yet.
From a marketing perspective, the concept is brilliant for the future of Netflix's brand. Get the kids binge watching early and before you know it, the only television they know is streaming instantly through the app. Who needs a cable subscription at that point, right?
Here's a list of the new shows coming to Netflix:
LEGO Bionicle: The Journey to One – Q1 2016
The LEGO Group will premiere the Netflix original series, LEGO Bionicle: The Journey to One, based on its popular LEGO Bionicle franchise and line of buildable action figures. The new storyline takes place on the mythical island of Okoto, where the forces of darkness are on the move and the evil Makuta is working to cast the world into darkness. The desperate island inhabitants enlist six heroes – called the Toa – to help save their beloved island. Only when the heroes are united, will they be able to battle the forces of evil, defeat Makuta and save Okoto. The four episode season will be available in all Netflix territories globally in early 2016. LEGO, the LEGO logo, the Minifigure, BIONICLE are trademarks of the LEGO Group. ©2015 The LEGO Group.
LEGO Friends: The Power of Friendship – Q2 2016
Another new Netflix original series for kids is LEGO Friends: The Power of Friendship featuring characters from the popular LEGO Friends line of construction toys. This series will follow the adventures of five best friends – Stephanie, Emma, Olivia, Mia and Andrea – around their hometown Heartlake City. From summer camp to the basketball court, saving their webcast or helping take care of a friend, the zany antics, adventures and missteps are made all the better by having their best friends by their side. The four episode season will premiere worldwide on Netflix in 2016. LEGO, the LEGO logo, the Minifigure, BIONICLE are trademarks of the LEGO Group. ©2015 The LEGO Group.
Buddy Thunderstruck – 2017
From American Greetings Entertainment with Stoopid Buddy Stoodios, Buddy Thunderstruck is an action–comedy, stop–motion extravaganza that follows the adventures of a semi–truck racing dog named Buddy and his albino ferret mechanic. It all goes down in race–obsessed Greasepit, a place chock full of larger–than–life characters and nitro–burning, gear–slamming, tire–squealing, fish–tailing good times. Buddy Thunderstruck will premiere worldwide exclusively on Netflix in 2017 with a 12 episode season.
Las Leyendas – 2017
Las Leyendas (The Legends) will be the first animated Netflix original series to be produced in Latin America and is based on a successful trilogy of children's films from the Mexican animation studio, Ánima Estudios. Set in the 1800s, this whimsical adventure centers on Leo San Juan, a reluctant but heroic teen boy with the ability to communicate with ghosts and monsters. One day, Leo's hometown vanishes into another dimension, prompting Leo to join forces with a phantasmagorical group of misfits in order to defeat Quetzalcoatl, an inter–dimensional entity who has sought to conquer the universe for centuries. Leo and his fantastical friends travel on a magic ship across time to the most famous and mystical places on Earth to fight off the evil forces that threaten the welfare of all. The first season of 13 episodes will premiere exclusively on Netflix, worldwide, in 2017.
Dawn of the Croods – December 24, 2015
Eep, Grug, Thunk, Ugga, Sandy and Gran are back and funnier than ever in this all–new family sitcom. Follow everyone's favorite family as they meet new friends, outrun new creatures and encounter "firsts" the world has never seen – such as school, slumber parties, hiccups and elections. The Croods are discovering them all. Dawn of the Croods will be available exclusively on Netflix in all current territories except Germany and Japan.
Glitter Force – December 18, 2015
When the magical kingdom of Jubiland is invaded by an evil emperor and his band of fairytale villains, a tiny pixie named Candy recruits five preteen girls to form the powerful team of the Glitter Force to help defend Earth from becoming the next target. These fabulous friends transform from ordinary school girls into super powered cool girls. Defending the Earth from fairytale villains isn't an easy job, but the Glitter Force proves that nothing is more powerful than friendship. From Saban Brands, the 20–episode season will premiere worldwide, excluding Asia, exclusively on Netflix December 18, 2015.
Lost & Found Music Studios – Q1 2016
From Temple Street Productions, Lost & Found Music Studios is a series about a group of talented teenage musicians who struggle to find their authentic sound and place in the world as they hone their craft at a prestigious music studio. In each episode, young artists navigate the ups and downs of the music industry, as they find their way to love, inspiration, and redemption. After all, the next hit song could be just one heartbreak away. Lost & Found Music Studios will premiere exclusively on Netflix worldwide, outside of Canada, UK and Ireland, with 26 half hour episodes in 2016.