Just Because Yahoo! Screen is Gone Doesn't Mean You Can't Still Watch 'Other Space'
|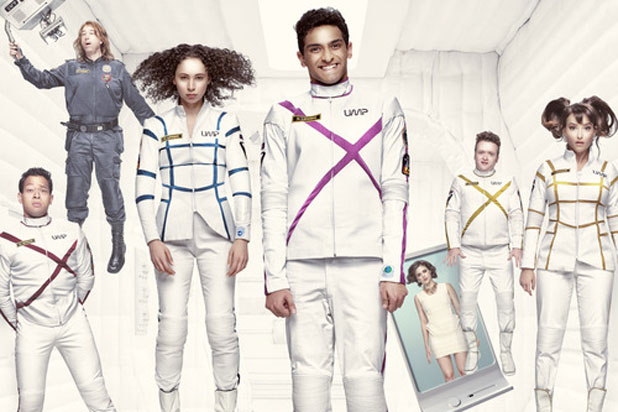 Rest in peace, Yahoo! Screen.
News of the service's cancellation yesterday didn't come as much of a surprise. The floundering streaming service struggled to truly find a target objective and always kind of seemed simply like a vehicle to air the final season of 'Community' in Yahoo's attempts to stay relevant.
Unfortunately, though, there has been some collateral damage, as one of the most underrated shows of the year likely won't see a second season anytime soon, at least not in the immediate future. The quirky 'Other Space' was part of Yahoo Screen's initial launch, and of the three shows, yes even Community, that launched with the service, is the one that I think I ended up the most excited about after watching the pilot.
The series follows a young, inexperienced crew of space voyagers facing your standard silly sci-fi problems. It feels like, and has earned numerous comparisons to, 'Red Dwarf' a series with similar lo-fi effects and witty one liners all wrapped around hilarious social commentary.
One of the things we kept getting asked today after the news of the Yahoo Screen shuffle is whether or not it was possible to still actually watch 'Other Space' anywhere, and we're happy to report Yahoo! still lets anyone view the show free on the 'TV' section of their website (along with the sixth season of 'Community' and 'Sin City Saints').
So will there be another season of 'Other Space?' The odds aren't looking great at this point, but perhaps if we all keep screaming loud enough on the internet, the show has a chance.