Join the Cult – Hulu Original 'The Path' Renewed for a Second Season
|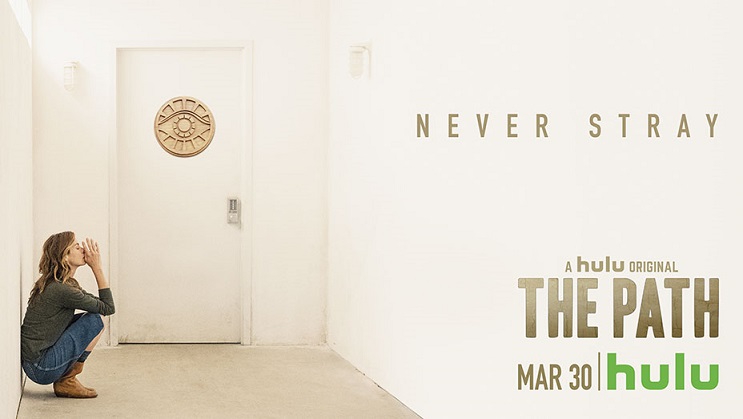 There's nothing more disappointing than getting into a new TV show only to see it cut short. It's the fear of any television fan, and in a case where Hulu is experimenting by expanding their budget for original series.
But we've got some great news as Hulu has announced that their latest (and in our opinion best) original series 'The Path' has been renewed for a second season.
>>Related – Read our 'The Path' Review here<<
The series follows a growing cult, and triangulates around three main characters, a married couple with a husband struggling with his loyalty to the cult, and a developing cult leader who is driven further and further to pursue his aggressive agenda.
Starring Aaron Paul, Michelle Monaghan and Hugh Dancy, the show has plenty of star power to immediately hook new fans. The dark tones and disturbing topics at hand make 'The Path' an emotional roller coaster with heavy social commentary.
Hulu has been on a news streak this week during their annual conference, where major announcements have been made including that they intend to bring live streaming to the service (yes, this includes sports) alongside broadcast television. This will likely position the service against competitors such as Sling.
Have you watched 'The Path' yet? What are your thoughts? Are you excited for a second season of this drama? Let us know in the comments.