Jeremy Clarkson Must Be Laughing – New 'Top Gear' Stars Aren't Cutting it for Fans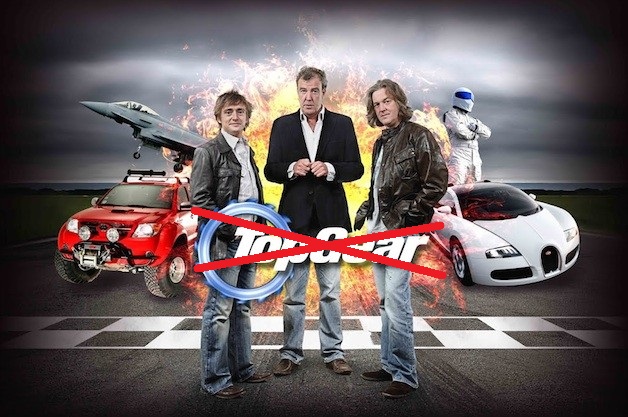 I think any 'Top Gear' fan can tell you, there just isn't a way to successfully replace Jeremy Clarkson and his other stars. But some were still holding onto hope with the recent relaunch of the "new" 'Top Gear.'
But early reports from fans have been pretty negative. The Guardian polled several viewers and got some interesting responses from disappointed fans.
Here were their negative responses about how they felt about the reboot:
"This new incarnation felt more like an impersonation"
"It's so boring that it barely exists at all"
"Back but with room for improvement"
"It felt like something was missing"
"It was too frantic and needs to breathe"
But it wasn't all necessarily negative for our new hosts, with some fans responding a bit more friendly:
"LeBlanc brings in the funnies"
"When Chris relaxes, it will be business as usual"
"Being irritating never did the last lot any harm"
We're 99% sure Jeremy Clarkson is probably smiling while reading these reviews (probably). But then again, these things are going to take time to develop. So what's the real bet here? We're guessing 'Top Gear' has a few months to get into a rhythm before fans start a mass exodus. It's not like there's a huge number of alternatives to the quality of production offered by 'Top Gear,' right?
It's a nearly impossible ask to demand the new stars of the show already out-perform their predecessors. Clarkson and co. set a rather high bar, so it's important the show's new hosts take their time in developing their own style and flow. This is no longer Clarkson's 'Top Gear' and never will be. Chris and Matt should never attempt to emulate.
So if the new series can find that rhythm before the new Amazon Original 'The Grand Tour' launches, 'Top Gear' might be in luck. But there's no doubt competition is gong to be stiff for fans' attention once the new Clarkson-led series launches…