James Franco teasing Hulu Original 11/22/63
|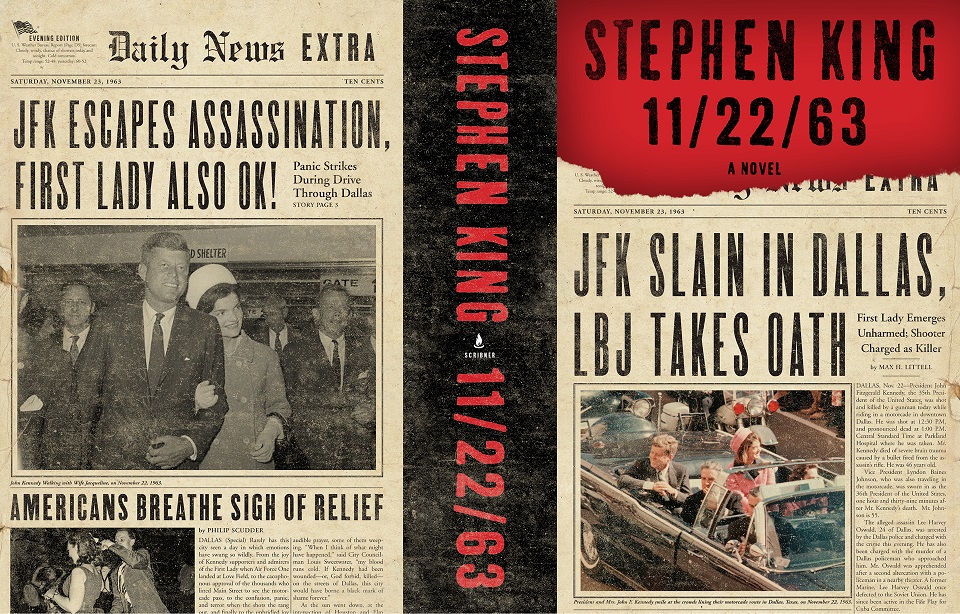 We've been waiting on 11/22/63's screen adaptation for a long time now.
Since 2011, to be precise. Prior to the release of Stephen King's novel of the same name, Jonathan Demme had announced that he had plans to begin writing producing and directing a mini-series adaptation. As with any big production, there were complications and Demme ended up leaving the project following disagreements with King.
Two years later, 2013, it was announced that Warner Brothers and Bad Robot Productions would take the reigns, and then the final piece of the puzzle fell into place, with Hulu winning distribution rights of the show.
The bad news: We STILL don't have a premiere date for the series yet, but judging by the below tweet from the show's star James Franco, it looks like the information could waterfall out of the production studio anytime here in the near future.
Here comes HULU! The new Stephen King project, "11/22/63," produced by JJ ABRAMS. BOOM! https://t.co/XvcktP86YG

— James Franco (@JamesFrancoTV) April 28, 2015
The show will follow closely alongside King's  best selling book, a time travel thriller, that tracks an attempt of time traveling hero as he attempts to thwart the assassination of JFK. We'll leave it there for now as to not spoil any material for those of you who haven't read the novel.
Updates to come as news is released.