It's 4/20, And That Means 'Deadbeat' Season Three Premieres Today
|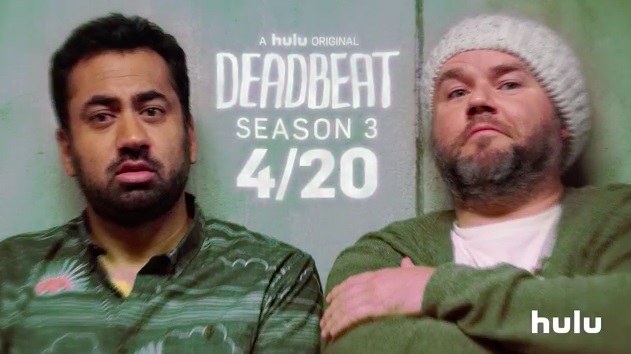 Stoner jokes in abundance on this delightful holiday, Hulu is taking in the holiday by releasing 'Deadbeat' season three.
For those less familiar with the series, 'Deadbeat' follows Kevin Pacalioglu, a medium who works to solve those pesky lingering problems of the dead, while also enjoying plenty of marijuana to keep his mind limber. Of course despite his ability to take care of all these random issues of the dead, Pacalioglu struggles to make much progress on his own life, but he's not trying that hard to begin with, so who can judge him, really.
'Deadbeat' has developed plenty of fans in a cult following for Hulu. The show has received plenty of great reviews and certainly doesn't rely solely on stoner humor to get laughs from its audience. But don't get us wrong, there's plenty of those as well.
With three seasons now in the books, 'Deadbeat' also marks one of Hulu's longest running current original series, alongside 'East Los High.' No word yet as to whether or not Hulu will renew 'Deadbeat' for another season, but we're guessing there will be some news shortly following the premiere of the third season if there's to be any news.
You can watch the third season's trailer below here: