Hulu's Live TV Service Launches on Roku Devices
|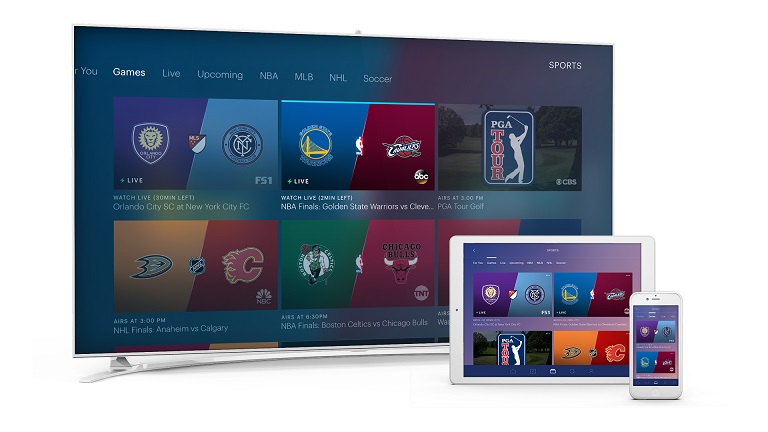 One of the most common questions we get about devices in the past few months has been when will Hulu be launching their Live TV service on Roku. We just had a meeting with Hulu's VP of Product Richard Irving, who let us know that today is the day. He gave us a full review of the new interface and functionality on Roku devices, meaning when most of you get home tonight to watch TV, you'll have the ability to access this new feature across almost all Roku devices.
This includes the following devices:
Roku Streaming Stick (3600)
Roku Express
Roku Express+
Roku Premiere+
Roku Premiere
Roku Ultra
Roku 3
Roku 4
All Roku TV models
This will include the ability to stream NBA games, NFL games, NHL, MLB and more all through your Roku device and as your local television schedule permits.
Similar to the Apple TV launch, this now includes the updated interface as well. While initial complaints were that they changed too much too quickly, the new experience is a lot cleaner and more updated to match the demands of live streaming. Our initial reaction during the Apple TV roll out was that it was a bit over-designed, but there is plenty of the functionality you're looking for, it just comes with a cleaner experience. After playing around with it for a while, things started to click for us. Hulu spokesperson Sasha Litvakov told us that despite the loud minority of complaints, most people are happy with the updates, especially citing how much cleaner it looks.
From Ben Smith, Hulu's Head of Experience: "The Hulu with Live TV (beta) plan gives you full access to the entire premium Hulu streaming library with thousands of titles along with your favorite live sports, breaking news, can't-miss events, and current shows from over 50 popular channels – all in one place. Watch the top national sports and news channels, including ESPN, Fox Sports, Turner, CNN, CNBC, Fox News and more, as well as local broadcast channels in many cities. And if you're a sports fan, Hulu's live service makes it easy to find and favorite your teams, sports, and leagues – no more fumbling with programming guides. We'll automatically record your favorited teams for you, so you never have to miss a play."
You can read more about the announcement on Hulu's press blog here.