Hulu's 'Difficult People' Renewed for a Second Season
|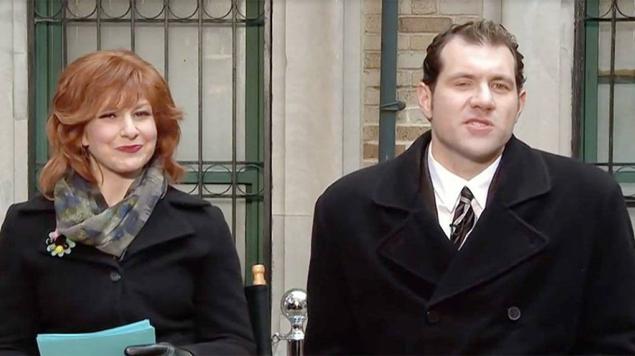 Weren't offended by the first season of Hulu original 'Difficult People?' Great news, a second season of the show has just been confirmed.
The Amy Poehler-produced Comedy Starring Julie Klausner and Billy Eichner has been one of Hulu's best original releases to-date, as in our earlier review we noted just how quickly the chemistry between Klausner and Eichner hit its stride. For those of you who haven't watched the first season yet, we recommend giving it a shot. 
"We have been big fans of Difficult People from day one and are so happy to have Julie and Billy be part of the Hulu family. I cannot wait to see what a whole new season will bring and am pleased to bring more of their hilarious brand of comedy to fans," said Craig Erwich, SVP, Head of Content, Hulu.
'Difficult People' has been mostly well-received, with a large quantity of positive reviews. But word of warning, the show is meant to offend in the worst way with just about everything you're not supposed to make jokes about being included in the show. 
More than anything, we find it rare for a first season of a comedy series to immediately click. Shows like 30 Rock, Parks and Rec and The Office all took a solid season to really find a rhythm, something Difficult People was able to do after only the first few episodes.