Hulu Should Just Bring Back 'Happy Endings' for New Seasons
|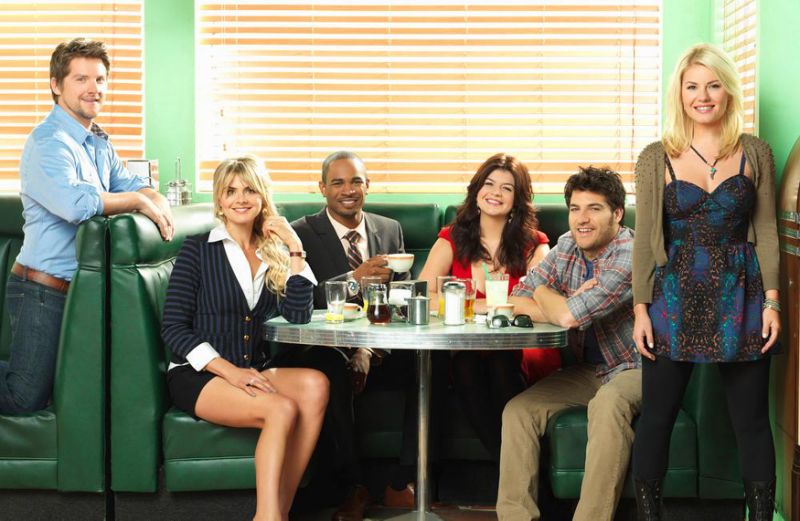 My "My Morning Jacket" jacket!
One of the most underrated shows of the past few years is ABC's 'Happy Endings.'
And for the longest time, watching 'Happy Endings' online required some streaming gymnastics that we never recommend. But just last month, Hulu brought the entire 'Happy Endings' series to their streaming library, and we've immediately tuned in to re-watch the sitcom, with little regard for other plans or responsibilities.
For those less familiar, 'Happy Endings' follows a standard group of friends in their daily lives, with plenty of playful banter and comedic timing. Sounds pretty basic, right? But the show had some of the best writing of recent memory, it just was never was able to find a massive audience to drive network ratings.
So if this sounds familiar to 'The Mindy Project' then maybe Hulu should give 'Happy Endings' another go?
To its own fault, the first half of the first season of 'Happy Endings' definitely feels a bit lacking. The character chemistry and the overall tone of the show hadn't quite found a rhythm yet. And if there's anything harder than finding an audience for a TV show, it's getting one to stick around after the first few episodes have been mediocre.
But the series found an incredible stride, and we'd love to see the same writers and cast get a shot at producing more content. We're not trying to start rumors here, but it does seem likely that since Hulu would randomly bring back a show that was cancelled several years ago, that maybe, just maybe, there is a hidden agenda here.
Could Hulu be testing the waters with the show's streaming rights in order to determine if another season would be a good fit?
We certainly hope so.