Hulu Renews 'East Los High' for Fourth Season
|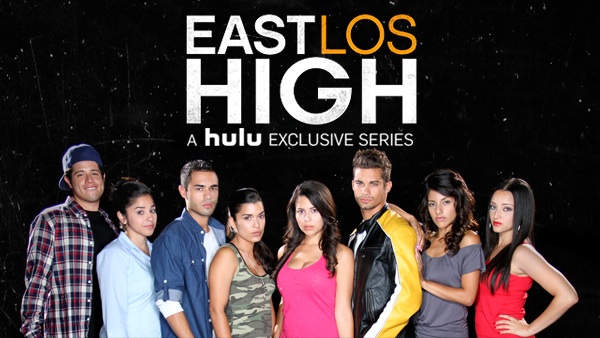 While Hulu strives still for its first 'House of Cards' moment, their original series list is actually still quite impressive all things considered. Today the streaming service announced that one of their first shows, 'East Los High' has been renewed for a fourth season, an accomplishment for any television series.
From Hulu's announcement a list of factoids about the series:
Hulu Original East Los High has been picked up for a fourth season with a 12-episode order

The Emmy®-nominated drama series is produced by Wise Entertainment and was the brainchild of executive-producer Katie Elmore Mota. The series was created by Carlos Portugal and Kathleen Bedoya.

In addition to Katie Elmore Mota, other executive producers include: Carlos Portugal, Mauricio Mota, and Kathleen Bedoya; and co-executive-produced by Carlos Reza and Troy Combs. 

East Los High was a pioneer in the multicultural arena, receiving critical acclaim since its debut for its realistic portrayal of inner-city Latino high school students.
East Los High deals with the experiences of teens navigating life in a fictional inner city high school in East Los Angeles. 
East Los High is Hulu's first Original to announce a fourth season. 
East Los High was the first English-language show with all-Latino cast, creators, and writers. 
The fourth season of East Los High will join Hulu's growing slate of premium original programming including event series 11/22/63 from Stephen King and J.J. Abrams starring James Franco; The Path, a drama series from Jason Katims' True Jack Productions starring Aaron Paul, Michelle Monaghan and Hugh Dancy; The Mindy Project, a comedy series from Mindy Kaling; comedy series Difficult People produced by Amy Poehler with stars Julie Klausner  and Billy Eichner; and Casual, Golden Globe® nominated comedy series from Oscar®-nominated Director Jason Reitman. 
You can stream the first three seasons on Hulu now. No premiere date has been set for the upcoming fourth season yet, but we will update you as soon as we hear.