Hulu Removing Over 150 Anime Titles June First
|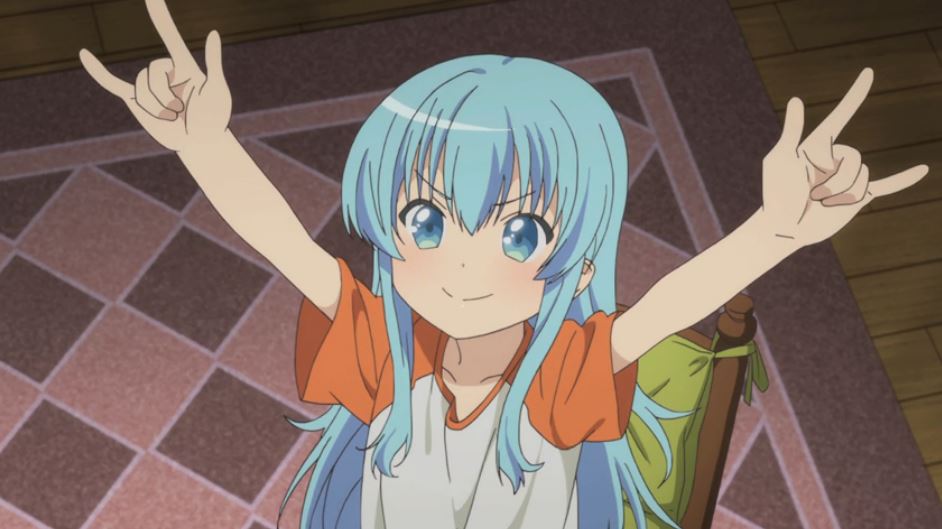 June is shaping up to be a rough month for streaming fans.
First Netflix announced that nearly 600 movie titles would be leaving the streaming service June 1st.
Now Hulu has announced that a huge batch of anime is being removed from their library as contracts are set to expire next month as well. This comes at a time where Hulu has also lost rights to their Criterion Collection as that movie library will be moving to an exclusive deal with a new streaming service.
As things consider to fracture in the streaming world, anime is of course a top priority for many of the streaming services. The wide array of genres under the anime umbrella contain titles that are popular to appeal to a bigger audience, as well as those that help bring in new subscribers due to difficulties in finding some of rarer titles. In other words, anime has a growing number of streaming services that have found people are willing to subscribe to their service and this is starting to fracture a bit; one centralized hub for a majority of anime titles is seeming less likely to happen.
Hulu has been a major hub for anime fans for quite some time, but as a recent fan post on fandompost.com points out, Hulu is about to lose over 150 titles of both some famous and obscure anime. As Engadget reports, this is likely a purge of titles that are not performing that well on Hulu to justify them paying for the rights to stream it.
Here are the following anime titles being removed from Hulu June 1st:
A-Channel
AKB0048
AKB0048: Next Stage
Amagami SS+
And Yet the Town Moves
Angelic Layer
Baldr Force EXE
Binbogami ga!
Blue Drop
Brighter Than the Dawning Blue
Bubblegum Crisis Tokyo 2040
Canaan
Captain Earth
Casshan
Celestial Method
Chance Pop Session
Chaos;HEAd
Comic Party Revolution
Coyote Ragtime Show
Croisee in a Foreign Labyrinth
Cuticle Detective Inaba
Daphne in the Brilliant Blue
DD Fist of the North Star
Destiny of the Shrine Maiden
Di Gi Charat Specials
Di Gi Charat Winter Garden
Divergence Eve
Divergence Eve: Misaki Chronicles
Dog and Scissors
Dokkoida?!
Ebiten
El Cazador de la Bruja
Eureka Seven
Excel Saga
Fantasista Doll
Fate/kaleid liner Prisma Illya 2wei!
Flowers of Evil
Fractale
From the New World
Gankutsuou – The Count of Monte Cristo
Gatchaman
Ghost Hound
Glass Fleet
Gugure! Kokkuri-san
Happiness!
Hayate the Combat Butler! Cuties
He is My Master
Heaven's Memo Pad
Hero Tales
Hidamari Sketch
Hidamari Sketch x Honeycomb
Hidamari Sketchx Hoshimittsu
Hozuki's Coolheadness
Humanity Has Declined
ICE
iDOLM@ster Xenoglossia
Indian Summer
Is the Order a Rabbit? Seasons 1 & 2
Jinsei – Life Consulting
Jyu-Oh-Sei
Kamisama Dolls
Kill Me Baby
Kimikiss: Pure Rouge
Kinmoza!
Kobato
Kokoro Connect
Kurau: Phantom Memory
Kurenai
Le Chevalier D'Eon
Legends of the Dark King: A Fist of the North Star Story
Level E
Leviatan
Listen to Me, Girls. I Am Your Father!
Little Busters!
Little Busters! Refrain
Little Snow Fairy Sugar
Living for the Day After Tomorrow
Love Lab
Magical Play
Magical Shopping Arcade Abenobashi
Maria Holic Alive
Medaka Box
Medaka Box Abnormal
MEGANEBU!
Mezzo
Minami-Ke Season 4
Modern Magic Made Simple
Moeyo Ken
Momo, The Girl God of Death
Moon Phase
My Santa
Myself; Yourself
Mythical Detective Loki Ragnarok
Nadia: The Secret of Blue Water
Natsuyuki Rendezvous
New Dominion: Tank Police
Night Raid 1931
Non Non Biyori
Okamisan
Pani Poni Dash!
Patlabor The Mobile Police The New Files OVA Series
Patlabor The Mobile Police The Original OVA Series
Patlabor The Movile Police
Penguindrum
Phi-Brain Season 1 to 3
Photo Kano
Ping Pong: The Animation
Popotan
Princess Jellyfish
Project Blue Earth SOS
Psychic Squad
PUCHIM@S
Pumpkin Scissors
Rideback
Romeo x Juliet
Rozen Maiden
Sabagebu! – Survival Game Club!
Saiyuki Gaiden
Sakura Trick
Samurai Jam -Bakumatsu Rock-
Sasami: Magical Girls Club Seasons 1 & 2
Sasami-san@Ganbaranai
Save Me! Lollipop
Shangri-La
Shigofumi
Shining Hearts
Shirobako
Slayers Revolution
Someday's Dreamers
Someday's Dreamers II Sora
Soni-Ani: Super Sonico
Speed Grapher
Student Council's Discretion Level 2
Taisho Baseball Girls
Tari Tari
Tegami Bachi: Letter Bee
Tegami Bachi: Letter Bee Reverse
The Galaxy Railways
The Severing Crime Edge
This Ugly Yet Beautiful World
Time Bokan: Royal Revival
Tribe Cool Crew
Tsubasa: Spring Thunder Chronicles
Tsubasa: Tokyo Revelations
Tsuritama
UFO Ultramaiden Valkyrie Season 3 & 4
Un-Go
Upotte!
Urashiman
Waiting in the Summer
Wake Up, Girls! The Movie & TV Series
We, Without Wings: Under the Innocent Sky
You're Under Arrest Seasons 2 & 3; select Season 1 dub episodes
Yuyushiki