Hulu Releases Trailer for Original Series 'The Path' – Premiere Date Set
|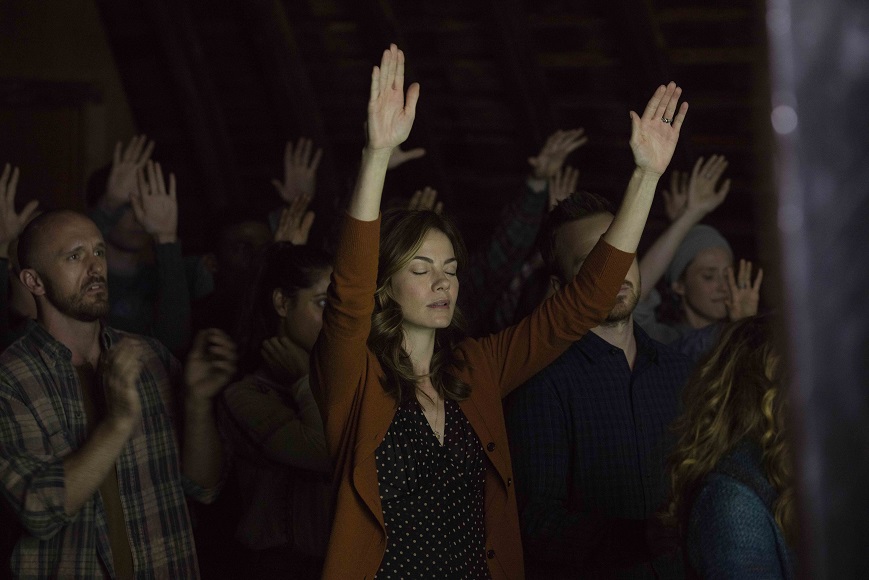 As someone who joined the 'Breaking Bad' cult and saw Aaron Paul's stardom skyrocket through the success of that series, we were curious what next major project he would take next.
Hulu announced its intention to launch several major original series in 2016, following the expansion in 2015 that netted them a Golden Globe nomination for 'Casual.' On the hunt for their 'House of Cards' moment, two shows releasing in 2016 seem to show plenty of promise, the Stephen King-inspired '11/22/63′ and now, 'The Path.'
Hulu released a teaser trailer for the series, which you can now watch here:
The series follows Paul's character Eddie Cleary encountering self-realization as the member of a mysterious cult and his attempts to leave the group's control. The above trailer offers some insight into the tone of this show and it certainly feels like the series will take some very dark turns, even without very much information to digest just yet.
Jason Katims, of 'Friday Night Lights' and 'Parenthood' fame is producing the project, which makes for an interesting curveball in his career thus far, as 'The Path' doesn't seem to have much of a 'feel good' tone.
Hulu original 'The Path' premieres March 30th, 2016