Hulu Original 'The Path' Releases More Teaser Images for Season Two
|
In two weeks, Hulu will premiere its second season of hit series 'The Path.' In the meantime, Hulu has sent over a few sneak peek photos offering a glimpse of what just might happen in the second season as families and friends are torn apart in their continued struggle with Meyerism.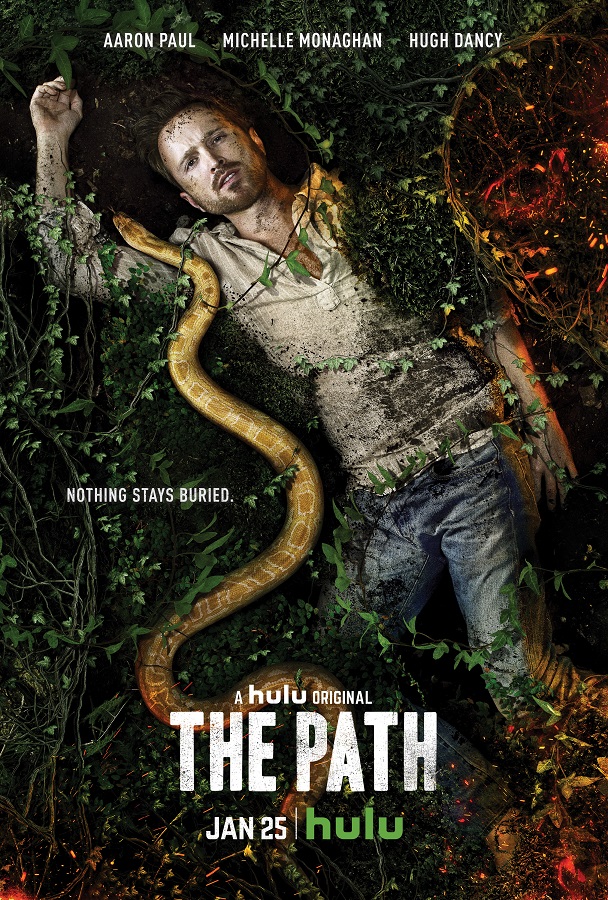 In its second season, The Path follows the Meyerist Movement as it tries to make sense of Dr. Meyer's mysterious departure. Tormented by strange visions, Eddie struggles with a new life while Sarah, despite her skepticism of Cal, now stands beside him as Co-Guardian of the Light. When Sarah finally learns of Cal's dark past, she buries the truth for the betterment of the Movement. Cal and Sarah, now closer than ever, strive to atone for their misdeeds while Eddie, confronted with the meaning of his visions, discovers the truth of Dr. Meyer's departure.
Starring Aaron Paul, Michelle Monaghan, and Hugh Dancy, 'The Path' has thus far been one of Hulu's biggest shows.
You can watch the second season trailer of 'The Path' here: