Hulu Original 'The Path' Premieres Today – Now Streaming Episodes One and Two
|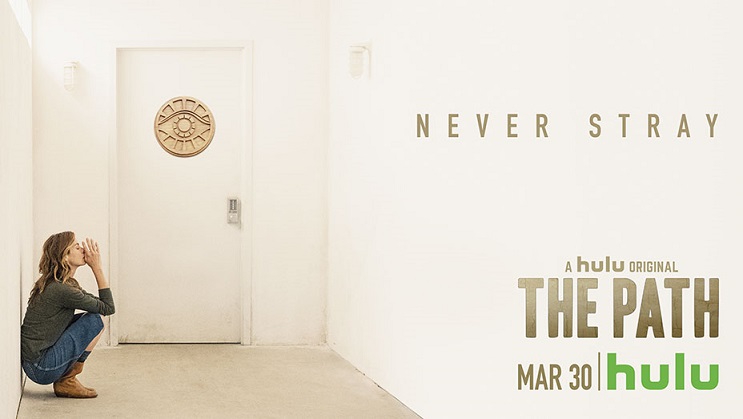 Hulu's most anticipated original series yet premieres today, March 30th, and subscribers can now watch the first two episodes of this devilishly suspenseful show.
Following three main characters Aaron Paul (Breaking Bad) as Eddie Cleary, Michelle Monaghan (True Detective) as Sarah Cleary and Hugh Dancy (Hannibal) as Cal Roberts, the show follows their varying levels of participation and faith in a beautifully crafted cult.
You can read our full review of 'The Path' here, where it remains one of our favorite new original shows of 2016 so far. The series does a great job setting an eerie tone right off the bat, as disaster strikes in a small town, only to see a cult rapidly arrive to provide assistance before any first responders. The cult itself is perhaps one of the biggest stars of the show, and never feels too heavy-handed. In other words, we never felt like 'The Path' was trying to bash us over the head some unimaginative doomsday cult, rather creating an extremely complicated group of followers, who all had their own reasons for joining. 'The Path' does a great job humanizing the members, which makes for some interesting internal conflict.
'The Path' is now streaming the first two episodes on Hulu, and will be releasing one new episode weekly until the grand finale. We highly suggest you pledge your allegiance.
You can watch the intense first season trailer for 'The Path' here: