Hulu Original 'The Path' Finale Streams Today! Watch it Online Now
|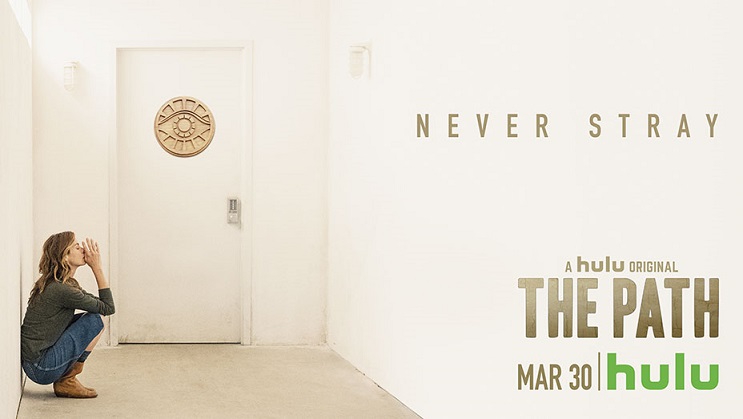 Hulu original series 'The Path' is one of our favorite shows to come out of all the streaming services as of late. The dark and twisted series follows a man starting to doubt his beliefs in a cult of which his wife and family have been a part of for as long as he can remember stars Aaron Paul, (Breaking Bad) as Eddie Cleary, Michelle Monaghan (True Detective) as Sarah Cleary and Hugh Dancy (Hannibal) as Cal Roberts.
The Path follows a family at the center of a controversial cult as they struggle with relationships, faith and power. Each episode takes an in-depth look at the gravitational pull of belief and what it means to choose between the life we live and the life we want.
>Related 'The Path' Review<<
For those who haven't started watching 'The Path' yet all episodes are available on Hulu, meaning you can get all caught up and binge-watch the entire series to completion in a day or two if that's your thing.
Great news, too, as Hulu has confirmed 'The Path' will be back for a second season, so no having to worry about falling in love with the series only to see it cancelled. Early projections have shown that this has been a successful series for Hulu, so we're expecting this one could easily run a few seasons. Reviews overall have been very positive as well, citing the heavy drama, interesting twists and fascinating base for the story.
Hulu has been dipping its toes in the water on original series lately, combining this with their next-day access to current seasons of dozens of network television shows. CEO Mike Hopkins has said that they're looking for that 'House of Cards' series to bring in massive subscriber numbers, which Hulu has certainly been doing as of late, with recent reports putting them over 10 million subscribers, a four million subscriber increase in just the last year. Still a ways off from Netflix's 70 million subscribers, but they're gaining ground.
Have you watched 'The Path' yet? What have been your thoughts? Let us know in the comments.