Hulu Original 'East Los High' Season Four Premiere Date and Trailer
|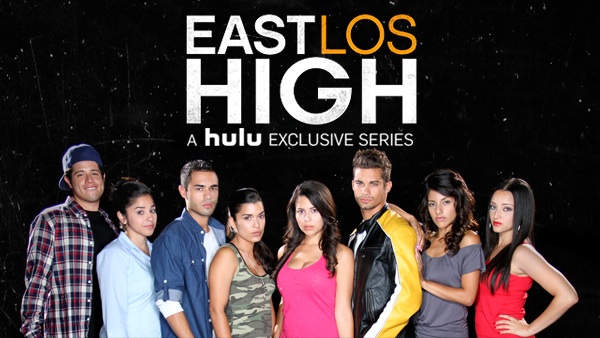 One of Hulu's earlier original series 'East Los High' is back for a fourth season and you can watch the newest season's trailer below. The show's fourth season will also be premiering on Hulu this month, July 15th, with all three previous seasons currently available to stream on Hulu as well.
For those less familiar with 'East Los High' the series has been one of Hulu's more successful originals, before '11.22.63' and 'The Path' were even concepts.
From Hulu about the fourth season:
The series returns for a fourth season with an addictive mix of love, dance, sex and true-to-life drama. It's a first ever summer season and the Bomb Squad heads off to dance camp with sexy new teammates who tempt Gina (Alex Rodriguez) and Eddie's (Carlito Olivero) relationship, on and off the dance floor. Camila (Vannessa Vasquez) and Jesus (J.D. Pardo) rekindle their love affair and must fight the odds against them as they attempt to live a crime-free life. And when Jacob (Gabe Chavarria) misbehaves, hearts are broken and the family business is threatened in more ways than one. This season, wedding bells ring while danger lurks in the streets of East LA and the students must rise to action for what they believe in. Someone will need to risk it all to fight for her future and for true love – making this an unforgettable summer.
The show has been applauded for its focus on Hispanic culture, an often overlooked demographic in modern television.
Watch the 'East Los High' season four trailer below: