Hulu Original 'Difficult People' Season Two Now Streaming
|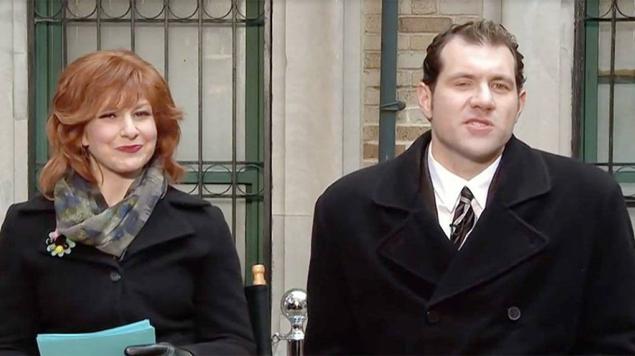 One of Hulu's funniest original shows, 'Difficult People' is back for a second season, and it roars right back into the comedy.
Season two of 'Difficult People' is now streaming its first two episodes, with a new episode release every week over the next couple months.
The series follows two terribly self-centered, yet very self-deprecating New York personalities who fall into that "can't stand anyone, not even themselves" personalities. As the title suggests, they're completely insufferable, but that's what makes the show so much fun. We all kind of wish that we could act like this publicly, but know it's socially unacceptable to do so. If that kind of sounds like another terribly intolerable person named Larry David, the comparisons aren't that far off. While David relies on more subtle societal hatred, 'Difficult People' stars Julie Klausner and Billy Eichner are far more open with their feelings.
The second season has hit a quick stride following the momentum of the first season. If you enjoyed the earlier episodes, no disappointment here.  For those that found the show unwatchable in the early going, you won't find redemption in the second season, which is a compliment to the show's creators.
You can watch the second season trailer for 'Difficult People' below: