Hulu Original 'Casual' Review – Premieres October 7th
|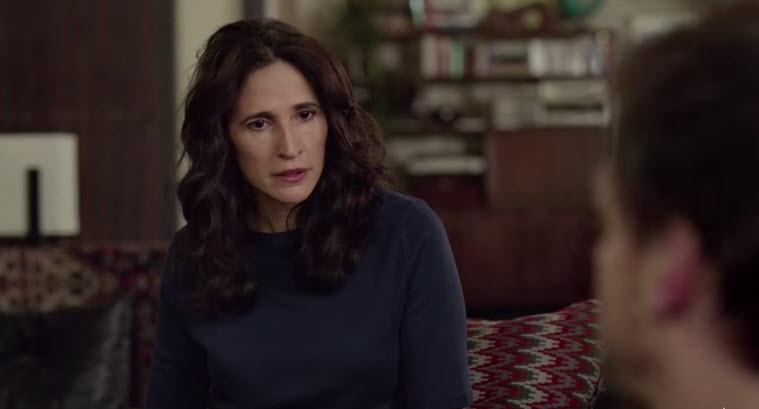 While Hulu is still on the hunt for their blockbuster success, they've certainly made incremental progress along the way.
This week will see the latest release from Hulu, 'Casual' a comedy-drama hybrid that hits on the occasional humorous elements, but only when they're related to real world family drama. The show, produced by Jason Reitman, follows a similar feel to his other work (Juno, Up in the Air) which might be billed as a comedy in some regards, but the true reward comes from the realistic and troubling relationships and characters portrayed in the show.
'Casual' is far less funny than it is almost heartbreaking, but only in the way Reitman writes his characters. The series follows Valerie (Michaela Watkins, SNL), a mid-divorce thirtysomething raising her coming-of-age daughter Laura (Tara Lynne Barr), and living with her brother Alex (Tommy Dewey), the inventor of a dating app similar to Tinder that he uses in his own ways to find attractive women to date himself.
The show's biggest strengths come in the dialogue, well written and crisp, and the characters themselves are all enjoyable in their own ways. They make plenty of terribly dumb decisions, but herein lies the reality of who we all are. The sibling relationship between Valerie and Alex feels like a "we're in this ridiculous world together, let's watch each other's backs" is a major positive in the show, where adult siblings, certainly with their differences, are still able to treat family with a certain level of care otherwise unseen.
The show itself features a lot of sex, sometimes seemingly gratuitously, but the show revolves around it as a theme and so it doesn't feel like the kind of college-comedy sex one might find in a movie like Van Wilder. Instead imagine it as a function of relationships, both positive and negative.
It would be a mistake to recommend this series as a comedy similar to the crude-but-hilarious Hulu original 'Difficult People' of which people might initially draw similarities in broadcast method only. The shows are nothing alike outside of perhaps the demographics that might enjoy the shows the most. 'Casual' is mature, with dashes of witty one-liners and the occasional ridiculous scenario, but all things considered this show should be taken seriously, and we're all better off because of that.
Watch the series trailer below, and tune in to Hulu October 7th for the series premiere: