Hulu Orders Hugh Laurie Drama 'Chance' For Two Seasons
|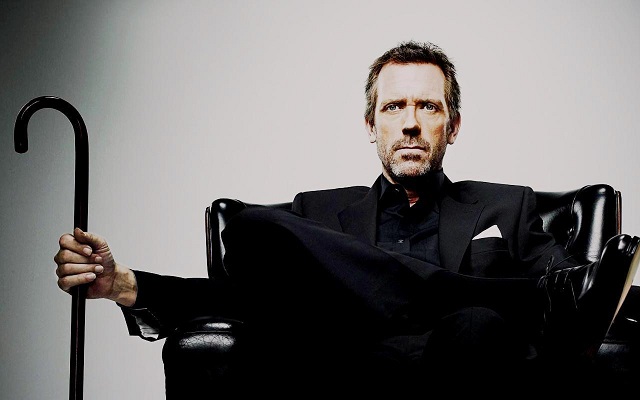 'House' leading man Hugh Laurie will be starring in a series again, with Hulu having just recently inked a deal for a two season order for new series 'Chance.'
Deadline reported this week that the streaming service signed a 20 episode order for the series, a drama/thriller produced by FOX 21. The story is based off of a novel by Kem Nunn, putting Laurie back in the drivers seat as a complicated doctor, who quickly gets wrapped  up into high drama.
From the book's description:
Nunn's new novel is a dark book involving psychiatric mystery, sexual obsession, fractured identities, and terrifyingly realistic violence—a tale told amid the back streets of California's Bay Area, far from the cleansing breezes of the ocean. This is a landscape where nameless persons lose their identities and find new ones after days of sex in a motel room, where homeless war veterans create neo-hippie encampments—this is California noir, this is Kem Nunn country. It's not pretty, it's not sweet, but it is disturbing and unforgettable.
The antihero of this book, Dr. Eldon Chance, a neuropsychiatrist, is a man primed for spectacular ruin. Into Dr. Chance's blighted life walks Jaclyn Blackstone, the abused, attractive wife of an Oakland homicide detective, a violent and jealous man. Jaclyn appears to be suffering from a dissociative identity disorder. In time, Chance will fall into bed with her—or is it with her alter ego, the voracious and volatile Jackie Black? The not-so-good doctor, despite his professional training, isn't quite sure—and thereby hangs his fascination with her. But when you get Jaclyn, you get her husband, Raymond, a formidable and dangerous adversary.
This is one of Laurie's largest roles since the hit series 'House' ended, so it will be interesting to watch how he handles taking on a new lead.
'Chance' is set to release on Hulu sometime in late 2016.