Hulu, Netflix & Amazon All Wanted Star Trek 'Very Badly', Says CBS CEO
|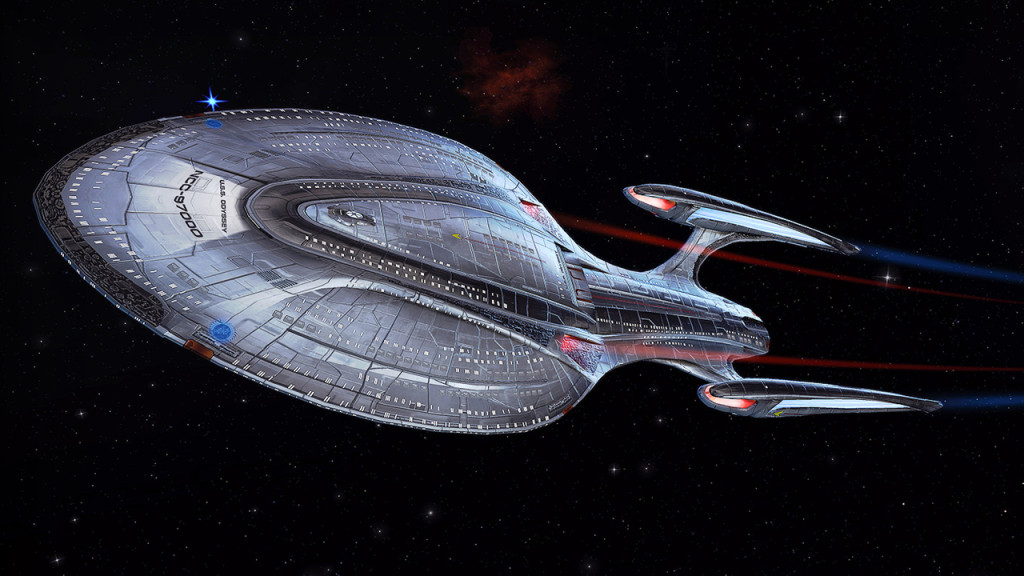 While the new movies have been fun and generally successful, most hardcore Trekkies have been awaiting a new television series for a more lengthy and intimate trip back to the USS Enterprise. Star Trek is coming back to television but we still know almost nothing about it beyond the 2017 premiere date. No captain, no timeline and no actors have yet been confirmed.
Speaking at the Morgan Stanley Technology, Media & Telecom Conference in San Francisco today the CEO of CBS, (which owns Trek's TV rights) says that the prospect of a new show is an idea that many streaming companies have been dreaming of:
Netflix, Amazon, Hulu, they all offered us a lot of money. They all wanted it very badly. We could have taken the quick bucks from Netflix, but it shows we're investing in a property we really believe in the future of.
He also goes on to show his confidence in a new Star Trek series debuting on CBS All Access adding:
For this relatively minor investment, this is how we're going to get All Access to be where we want it to be: where there are millions and millions and millions of subscribers. And by putting that forward, we said to the world, 'CBS is really serious about this.' [We at CBS have] taken this crown jewel property and put it in a place where [we] know there are so many millions of Star Trek fans that they will pay for this.
Thus far most Star Trek fans have been pleased with the writers tapped for the show. But what would a Netflix Star Trek even look like?  Or a Hulu Star Trek? It seems we'll never know but for fans of Star Trek it's good to know that the series would have lived on in some form or another regardless. It looks like streaming really is the final frontier of television.