Hulu is Becoming Netflix, Netflix is Becoming HBO, and HBO is Just Being HBO
|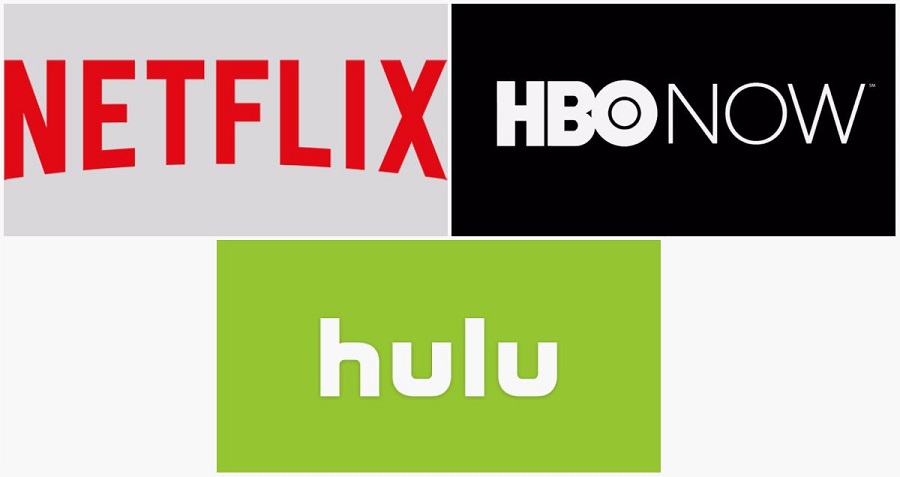 Guess who said this:
"[We're] very excited to add this large selection of hit movies to our ever-growing library, all available for viewing commercial-free."
A year ago, we'd pretty much bet the house on that being a statement from Netflix, but today? We'd be wrong. Hulu just recently signed a massive deal to bring all EPIX titles, that were at one point exclusive to Netflix, to their service. On top of that, last month Hulu announced an ad-free option, one of the major holdups for most people when considering subscribing to the service.
It makes sense that Hulu is having an easier time swooping up high volumes of movie and TV titles. Being partially owned by three of the major four television networks and with huge corporate backing, they have deep pockets and a paved road to market share with the SVOD industry expanding rapidly. Their one missing element? A massive hit from one of their original shows. But with two big names in James Franco and Aaron Paul attached to upcoming projects? It's probably only a matter of time.
This is starting to sound a lot like Netflix three years ago.
Now what has Netflix been up to as of late? Well for starters they're on pace to release over sixty original titles in 2015, from movies to TV shows to comedy specials, Netflix has gone huge on original programming. Partially because we're certain they see the writing on the wall with more and more third party content contracts either getting massively more expensive of perhaps even impossible to obtain. Why would Tribeca release their movies to Netflix while also trying to sell their own streaming app?
As far as producing "winners," Netflix has managed to keep an extremely positive average. Take a look at their Rotten Tomatoes rankings for their list of original shows: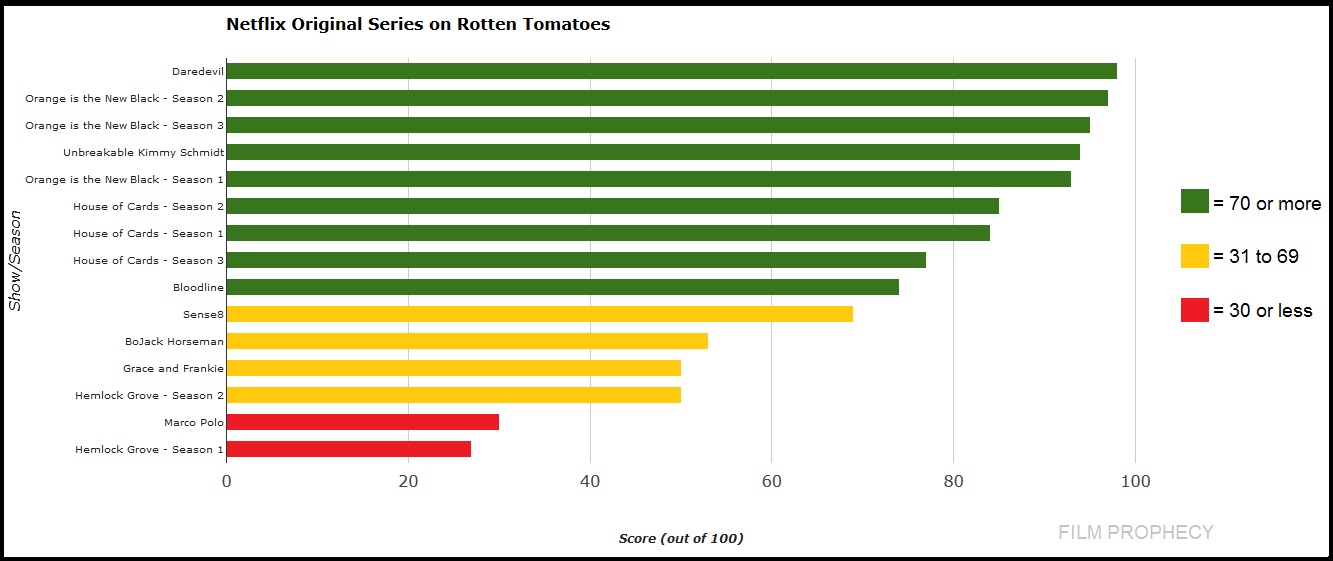 There are very few television networks with a ratings scale this positive. But you can probably guess who has managed to pull off something similar.
We read a great quote several years ago that Netflix needs to become HBO before HBO becomes Netflix, and they have certainly made some progress with that in regard. But in the context of the modern SVOD industry, there now certainly appears to be room for both. Very rarely would one cancel a subscription from one service for another, instead opting to simply subscribe to both. They are priced well enough to discourage cancellation once someone signs up. Eight to 15 dollars a month is an afterthought for most with at least some minimal value from the content available to stream.
The main objective for Netflix now is producing as much proprietary content as possible to keep subscribers happy before their biggest contracts with third party content owners cancel or raise their prices to unsustainable levels.
So where is HBO? Similar to the graph above, HBO has been on a hot streak of shows, with of course this being extremely obvious during the Emmy Awards in September. Game of Thrones, Veep, Girls, True Detective, Silicon Valley and more all have found their audiences and continue to remind us all that HBO is on top of the content producing game. There is no other network or service competing at this level yet, but the industry will certainly get more interesting as other services invest big into original shows.
We used to argue that there would be one dominant SVOD provider in the future, and that might still be true, but we now feel that the industry has shifted a bit in a way that doesn't yet force consumers to choose a sole subscription. Instead, it's certainly feasible to have several logins, even with the minor inconvenience of having to switch between them to find something to watch.
But that's a separate conversation altogether.