Hulu Gets Exclusive Streaming Deal for 'The Enfield Haunting'
|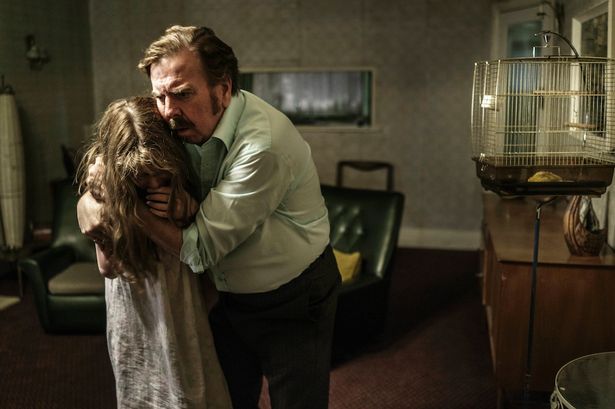 Just in time for Halloween this week, Hulu landed an exclusive deal with British paranormal drama miniseries 'The Enfield Haunting.'
"Inspired by the world's most documented poltergeist incident, The Enfield Haunting – adapted from Guy Lyon Playfair's book "This House is Haunted," is a chilling, three-part drama series based on the terrifying and bizarre real events that took place at an ordinary house in 1977."
Hulu released all three episodes of 'The Enfield Haunting' for immediate streaming today, October 27th, certainly giving audiences plenty of time to watch the series leading up to the spookiest day of the year, Halloween.
The British miniseries has built up a cult following across the ocean, so we're excited to have an easy way to stream the series online this weekend. The star-studded series has plenty of recognizable talent and does a great job putting a great live spin on retelling the horrors of the original Enfield Poltergeist that took place in 1977. Certainly some creative liberties are taken, we are talking about ghosts after all, but never does the series feel corny like so many ghost stories often are.
Reviews for 'The Enfield Haunting' have been quite positive, expressing that the series is scary but never goes over the top. Kristoffer Nyholm of The Killing directs in a way that has given him a name for a reason, and his style is certainly apparent.
Stream 'The Enfield Haunting' on Hulu now. Watch a short trailer below: