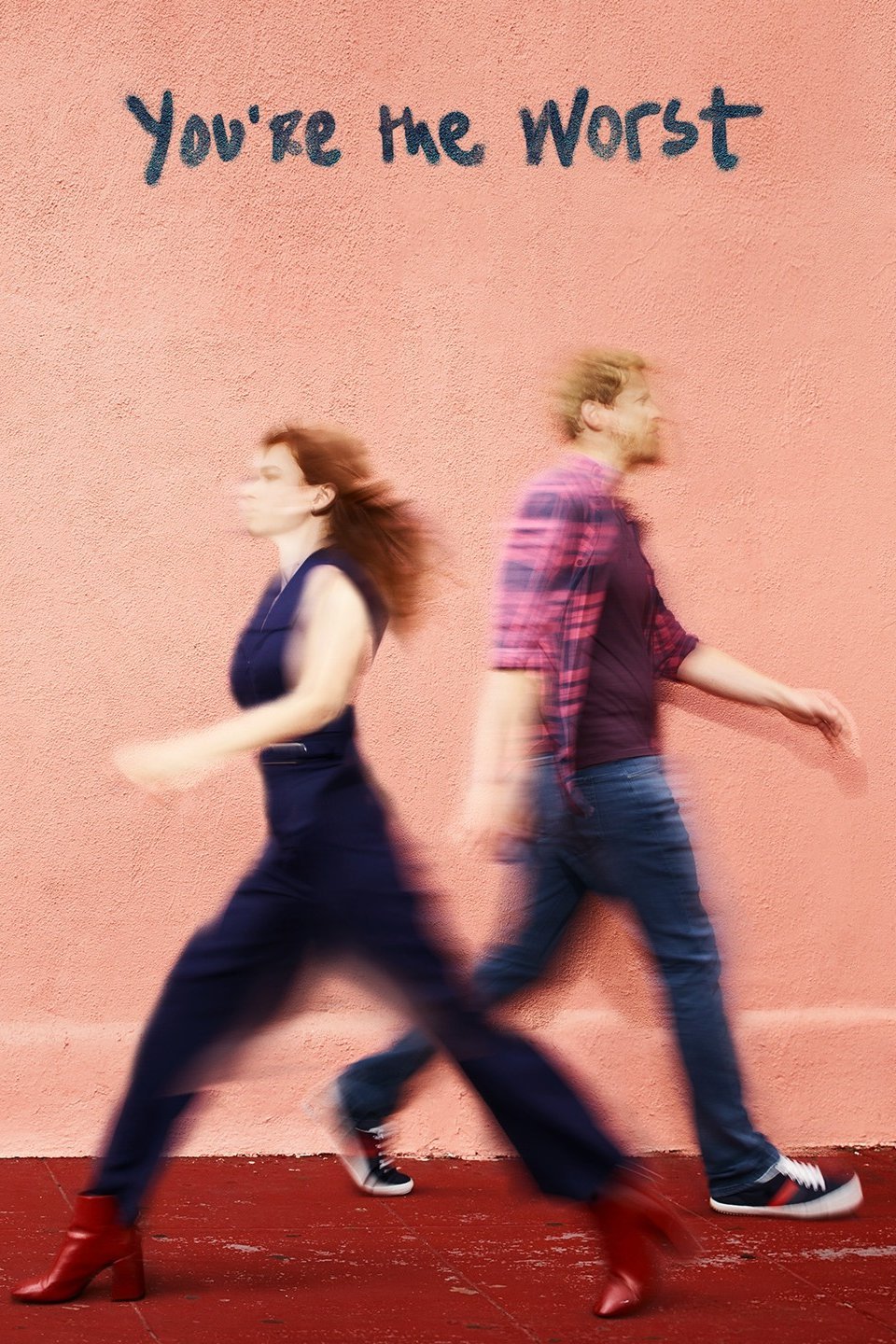 You're the Worst is a single camera style comedy-drama created by Stephen Falk and broadcast originally by FX and now airs on its sister network FXX. The series follows the many exploits of Jimmy played by Chris Geere, a writer by profession and Gretchen who is a self-destructive PR executive. They both attempt to have a relationship and seem to be competing against two other friends Lindsay and Edgar. Its unique style of comedy, coupled with a few awkward lies and situations thrown in has made it one of the best comedies on cable television.
If comedy shows like 'How I Met Your Mother' is your thing then try watching 'You're The Worst' too. Below is how you can stream 'You're The Worst' online for free!
Watch You're The Worst Online Using the Official FX App or Website
The FX app and official website also stream FXX shows, which means that you can watch 'You're The Worst' for free. However, both the app and website require that you log-in with your subscriber credentials. If those credentials are non-existent, then this free method will not work for you. Though be assured that there are other cheaper alternatives to regular cable which you can use to stream 'You're The Worst' and other shows. We go over a few of those below.
Live Stream 'You're The Worst' via AT&T TV NOW
When it comes to cord cutting services, it does not come any better than AT&T TV NOW. The service is run by AT&T and streams literally over a hundred networks including FX and FXX. Using the AT&T TV NOW apps for Android, iOS, Chromecast and Xbox One devices, etc., it's possible to stream on the go. Though in addition to these you'll be able to stream many other networks like Syfy, ESPN, Discovery, etc. all for the fair starting price of just $35 a month. AT&T is running a special 7-day free trial which you can avail by clicking below.
Live Stream 'You're The Worst' Online with Sling TV
Sling TV is another excellent cord-cutting service for anyone who wants to live stream episodes of 'You're The Worst' on their computer or any portable smart device of choice. The service starts at a mere $20 a month which can be upgraded, downgraded or discontinued at any time. Also, like all good cord-cutting services you can stream hundreds of shows and dozens of networks depending on the package. Plus, there is a free 7-day trial which you should consider availing before deciding to pay for a full-blown subscription.
Streaming 'You're The Worst' on Netflix, Hulu, and Amazon
Netflix subscribers will be disappointed since You're The Worst is not available for streaming. It seems that the show was removed some time ago.
Hulu has all the seasons of You're The Worst. New episodes appear within a day.
Amazon Prime has the show available for download. Though its probably for hardcore 'You're The Worst' fans since an episode costs an eye-watering $2.99!
Other Methods of Streaming 'You're The Worst' for Free
There are a number of nefarious websites streaming 'You're The Worst' for free. However, they are out to steal your personal information. Not to mention the fact that since you're breaking US Copyright law, getting caught means a few thousand dollars in fine and probably some jail time too! Which is absolutely the worst which you can avoid by using the legal methods described above!