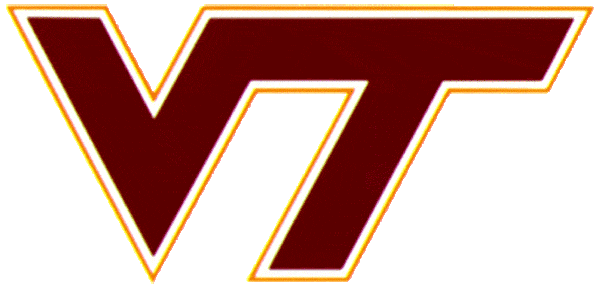 Virginia Polytechnic Institute is represented by the Virginia Tech Hokies football team. The Hokies currently compete in the FBS (Football Bowl Subdivision) and the NCAA or National Collegiate Athletic Association as well as in the Atlantic Coast Conference's Coastal Division. In the past, they also competed in the Big East. All home games for the team are played at Lane Stadium in Blacksburg, VA, which has a seating capacity of over 65000 fans. It also has a reputation for being one of the loudest stadiums in America, and previously voted no. 1 in ESPN's polls. The Hokies have managed to win over 700 games in 124 seasons and also appeared in 30 bowl games which include the 2000 BCS National Championship. They have made it to 24 bowl appearances starting from 1993, and have the longest bowl game streak.
If you're a fan of Virginia Tech Hokies football team then below is how you can get in on all the action live by streaming every game they play on a device of your choice.
WE RECOMMEND: Live Stream Virginia Tech Hokies Online with Sling TV
Sling TV is one of the best ways to watch the Hokies play. The service gives subscribers access to dozens of channels like the SEC Network, Pac-12, Fox Sports, ESPNU, etc. Starting at just around $20 a month it's cheap enough for everyone to afford, and with apps for iOS, Android and close to a dozen others streaming on the go is a breeze. Try Sling TV for free today via the button below.
Watch Virginia Tech Games with Hulu Live
Hulu is one of the most reliable names in streaming sports online. Their live streaming service is high definition, has very little lag, and works across all devices (computers, tablets, mobile, smart TVs and more). There's no better way to stream live VT football games online than with Hulu. The best part? They have a risk-free seven day trial. Get access to it here:
Watch College Football on Hulu!
Fubo TV offers great college sports streaming packages
Fubo started as a plan to make it easier to stream live soccer in the United States, but has since expanded to include college football and NFL games (they offer things like NFL RedZone and such). Check out their offerings and get an exclusive free trial to stream Virginia Tech football games here:
Out of market? Use a VPN
If you live in one city but want to watch a Virginia Tech football game in another city, you can use a VPN to do so! A VPN will allow you to set a location where the game you want to watch is streaming, and then use one of the above streaming services to watch those games. We fully recommend NordVPN, and you can get a free trial to their service here:
Streaming Virginia Tech Hokies Games Live with AT&T TV NOW
AT&T TV NOW is a cord cutting services which for Hokies fans means that they can watch their favorite team play live from any smart device. Starting at just $35 a month the service streams Pac-12, SEC Network, ESPN and Fox Sports amongst dozens of other entertainment and news channels. So, chances of you missing another Hokies game is next to none even when you're not at home. Signup for a free trial by clicking on the button below.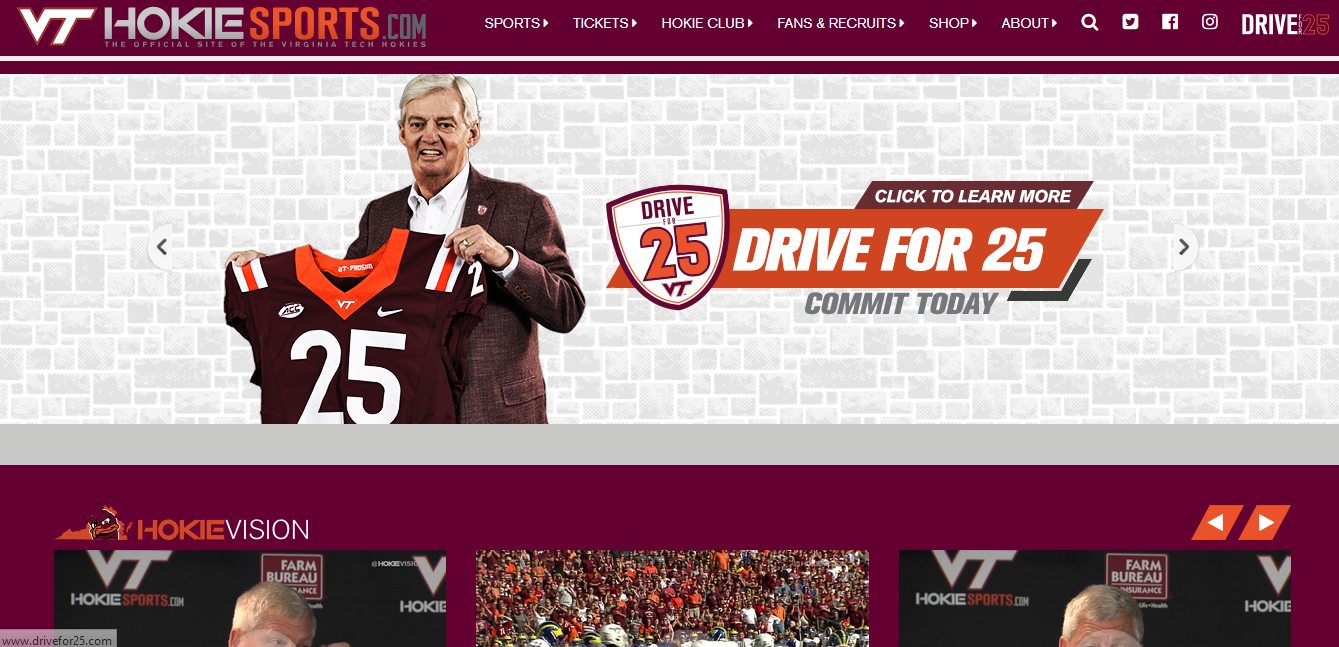 Visit the Hokies Official website for Streaming Options
The official VT Hokies website does not directly stream live games. Though they do have lots of information about upcoming games, present games, live scores, interviews, and highlight clips, etc. The official website also lists all the channels that will broadcast upcoming games, in addition to the broadcast schedule. That should enable you to plan and tune into the right network when using online streaming services like the ones mentioned above.
https://www.youtube.com/watch?v=Sq4UH9J9CnM
Say NO! to Pirating Live Hokies Games
Illegally streaming the VT Hokies game is an excellent way to end up with viruses on your device or computer. Also since they are illegal, using these services means that you're automatically breaking the law and that could mean fines or worse even jail time. All that trouble just isn't worth it, which is why we suggest that you live stream all the Hokies football games by using the streaming methods discussed above.