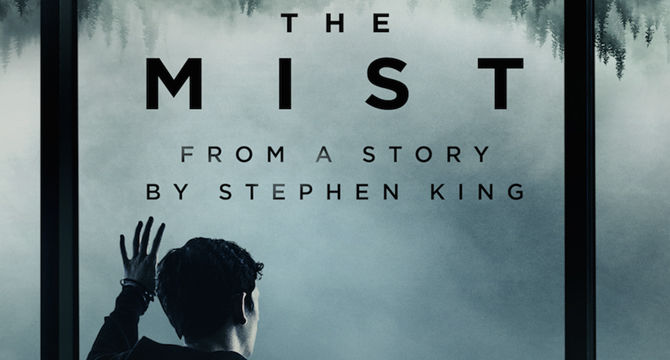 The Mist TV series is based on the movie of the same name which did quite well back in 2007. Both the movie and the series is based on Stephen King's novel of the same name. Aired on Spike, the show is about a mysterious mist that slowly and gradually envelops Bridgton, Maine. The Mist is so thick that it makes it hard to see, but that is not all. The residents of Bridgton soon learn that there are unknown creatures in the mist and they are out for human blood! Now it's up to a handful of people to survive the horror.
If you love the horror genre, then you certainly can't go wrong with a Stephen King novel. But not everyone reads and for those who don't below is how you can stream The Mist live online.
Watch The Mist Online Using the Official Spike App or Website
Spike TV or Spike can be streamed directly via the official website or by using their apps available for iOS and Android devices. However, using either the app or the website requires that you be a subscriber to the channel via your local cable service. So, unless you are a cable subscriber or you can borrow a friend's credentials, there is no way you'll be able to live stream The Mist online while on the go! Though it is a bummer, there are other ways you can stream The Mist online.
Live Stream The Mist with AT&T TV NOW
AT&T TV NOW live streams Spike TV amongst over a hundred other channels. The service starts at $35 a month with Spike included in the 'Live a Little' package. Owned by AT&T the service also throws in free data for streaming ensuring that fans of The Mist and other Spike shows like Cops can stream all they like. Plus, AT&T TV NOW's apps for iOS and Android devices in addition to Chrome, Fire, and XBOX ensures that you can stream on the go.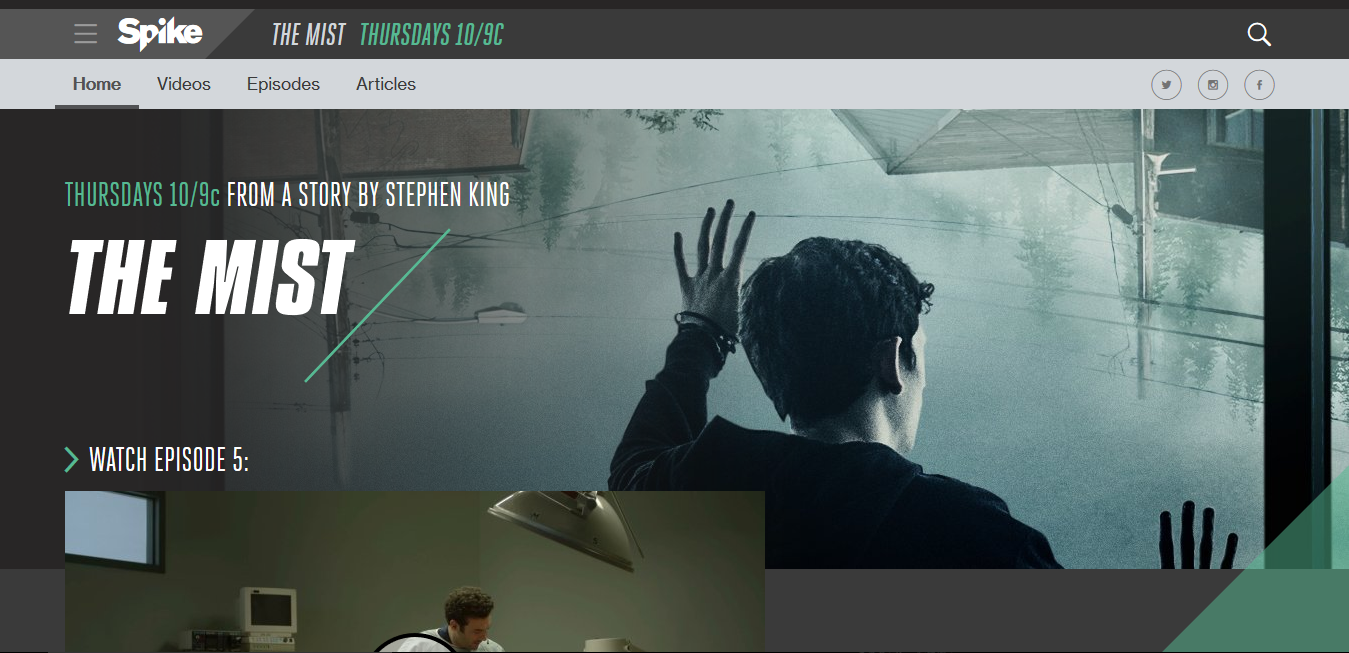 Live Stream The Mist Online with Sling TV
Sling TV is also a cord cutting service but a lot cheaper compared to AT&T TV NOW, starting at $20 a month. However, to stream The Mist, you'll need to add on 'The Comedy Extra' package. That said despite being comparatively cheap you can still stream channels like BBC America, CNN, AMC, etc. via the service's app for iOS and Android devices amongst others on the go. Check out the service with a 7-day free trial by clicking on the button below.
Streaming The Mist on Netflix, Hulu, and Amazon
Netflix and Hulu as of this writing don't have episodes of The Mist available for streaming just yet. There is also no official word as to when episodes of the show will be distributed or even if it's a possibility. For now, though you can stream the movie version of The Mist on Hulu.
Amazon Prime has episodes of The Mist available for download in HD. Though some may think that $2.99 is a bit steep for an episode, then again you can stream whenever you want without having to worry about being hooked up to the internet.
Other Methods of Streaming The Mist Online for Free
We are not aware of any free ways of streaming The Mist. However, those that are available tend to be illegal. So, unless you want to be thrown into a misty prison cell, charged with piracy, we'd advise that you stick with the legal methods discussed above.
Last Updated on by Exstreamist