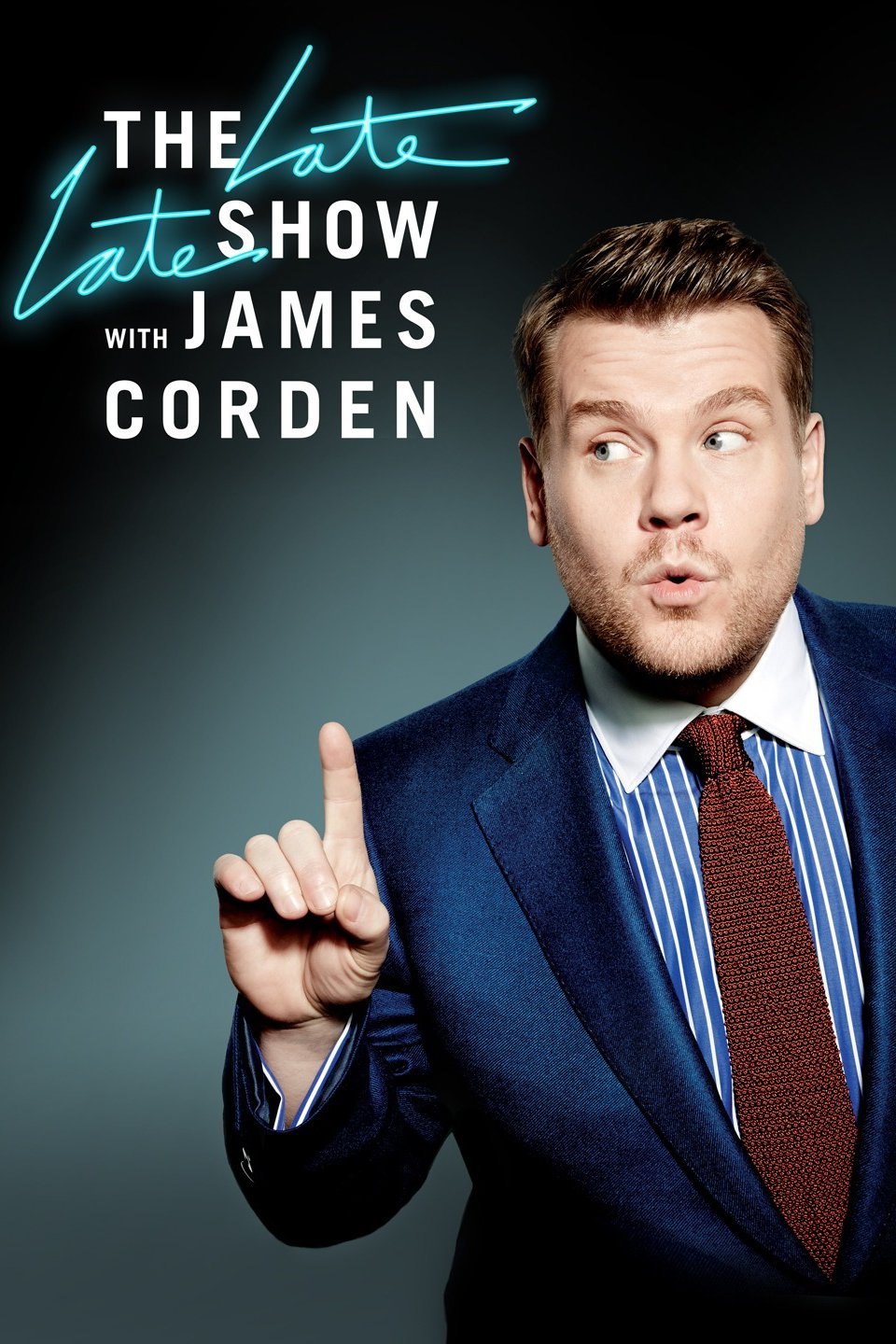 The Late Late Show with James Corden is as you'd have probably already guessed is a late night talk show on CBS hosted by James Corden. It is the 4th iteration of the original Late Late Show, which continues to air from Monday to Friday night and is recorded in front of a live audience usually in the afternoons at CBS Television City, in LA. Corden is the show's new host and has been its host since late 2014 after taking over from Craig Ferguson. In April 2017 it was announced that Corden would bring the show over to the UK for three special episodes recorded at the Central Hall Westminster, which makes it the third time in history that the show has been aired from a foreign country. In the past, it was broadcast from France and Scotland.
People who tend to keep up late may probably already be watching The Late Late Show with James Corden. Below we discuss how you can watch The Late Late Show with James Corden, live by streaming it online!
Watch The Late Late Show Live with CBS All ACCESS
CBS All Access is the network's official streaming service which costs just $6 a month. You don't need to be a cable subscriber to start streaming The Late Late Show via the service, though you will need a working credit card. You may also want to download and install the iOS and Android app for the service so that you can stream the Late Late show in bed or when putting in extra hours at work! Additionally, you'll be able to stream all other CBS shows too like 9JKL, CSI: New Orleans, etc. Click below for a free 30-day trial.
Live Stream, The Late Late Show, Live with DIRECTV NOW
DIRECTV NOW allows subscribers to carry their cable subscription with them! The service is run by AT&T, with CBS along with dozens of other networks like ESPN, Syfy, CNN, Fox Sports, AMC, etc., as part of its lineup. The basic subscription starts at just $35 a month and with apps for iOS, Android, Chromecast and Fire devices amongst others you can practically stream The Late Late Show Live on the go. Plus, AT&T throws in free data for streaming just so that you can watch the entire Late Late Show including all the commercials without a care in the world! Try it for free via the link below:
Try DIRECTV NOW Free for 7 Days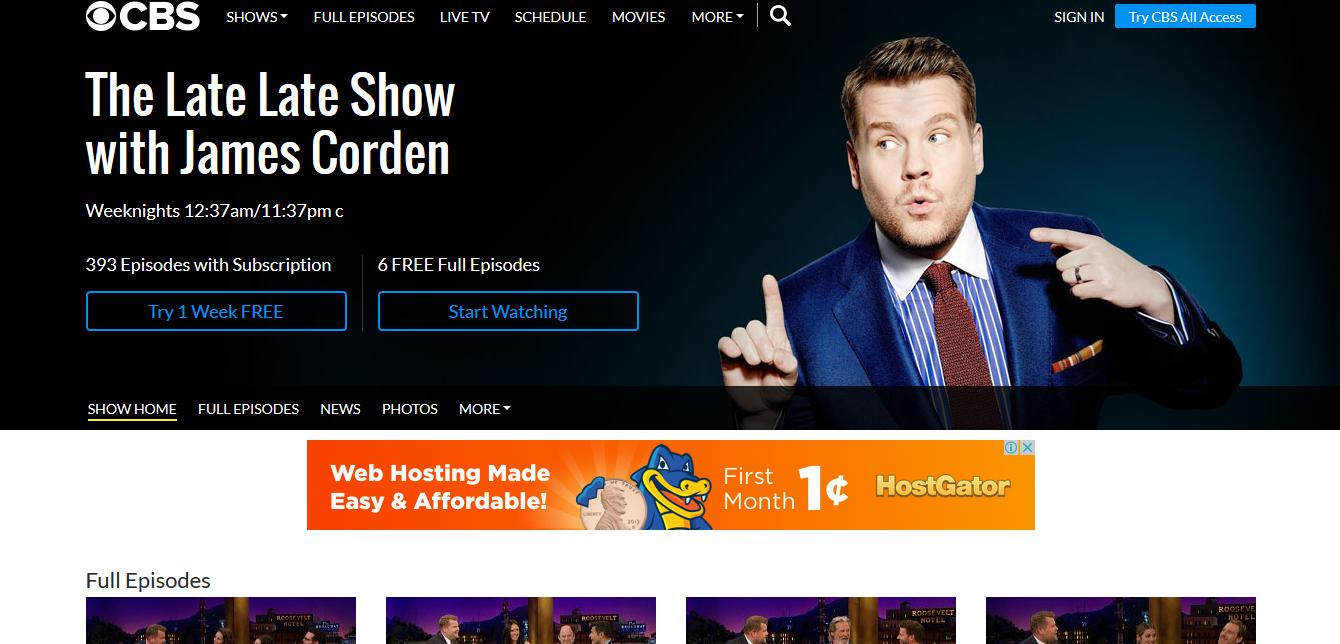 Live Stream The Late Late Show Online with Sling TV
Sling TV is another cord-cutting service which streams just about as many channels as any other service but is slightly cheaper starting at $20 a month. Though unfortunately, Sling TV subscribers can't stream The Late Late Show just yet because they aren't streaming CBS. However, it's still an excellent option for cord cutters looking to save a few bucks and not have to sign a long-term commitment with a cable company.
Streaming The Late Late Show on Netflix, Hulu, and Amazon
You won't find The Late Late Show on Netflix because CBS pulled out a long time ago. However, you can still enjoy a truckload of other similar shows!
Hulu should technically have The Late Late Show after they signed an agreement with CBS recently. Though we checked and it hasn't appeared yet for some reason.
Amazon Prime does not have episodes of The Late Late Show available for download. The only things we could find were hats and T-Shirts.
Live Stream, The Late Late Show, for Free
We love freebies like everyone else but not when it infringes upon US copyright law. Most free services streaming The Late Late Show or offering it up as a download are illegal. Though it is a free country but you won't be free any longer once the FBI finds and throws you behind bars! So, you'd probably want to stick with the legal methods of streaming The Late Late Show live as mentioned above.