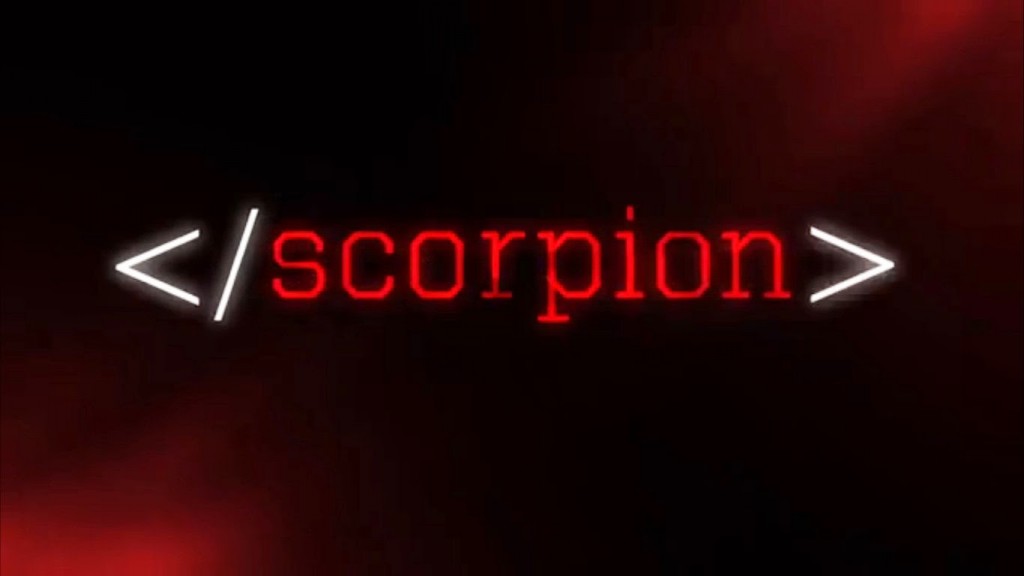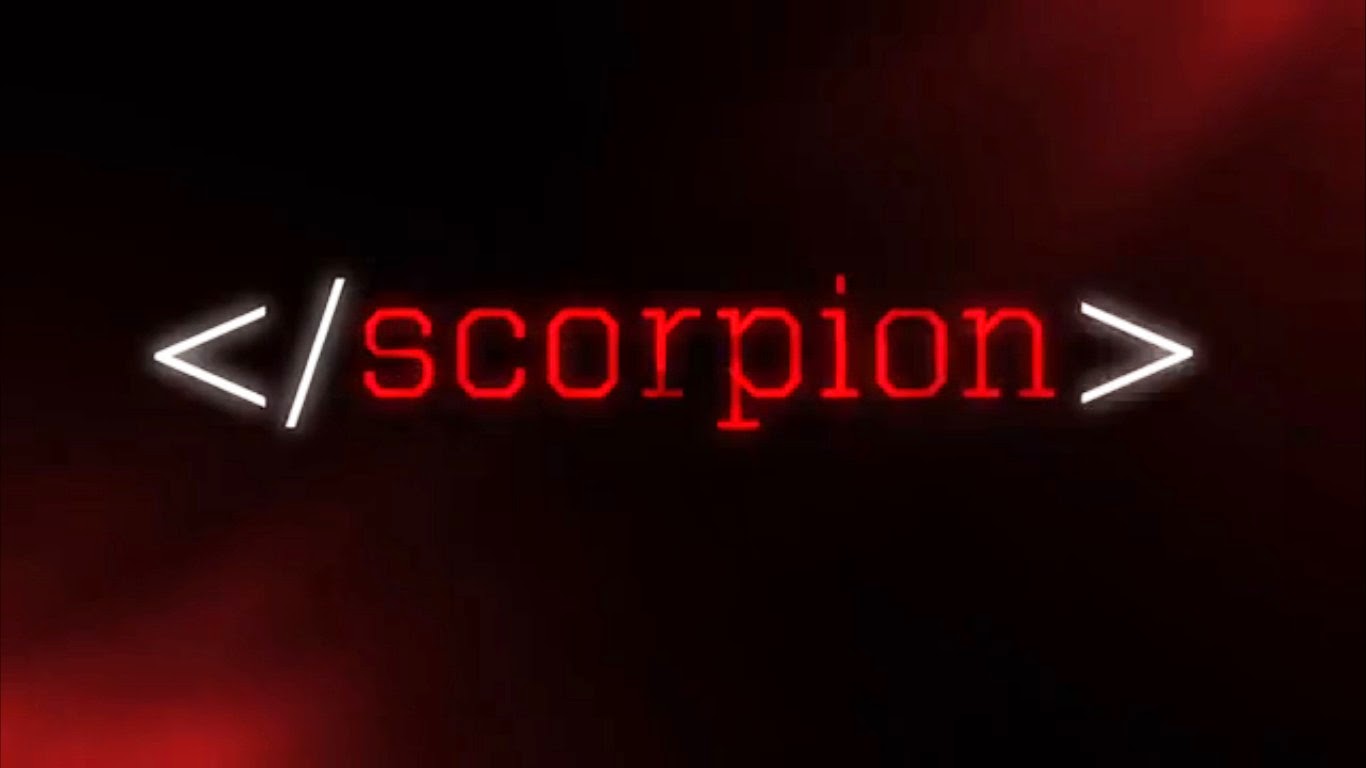 GET OVER HERE and start watching </scorpion>, my friend. Are you currently watching Mr Robot? You'll probably be into CBS's Scorpion as well. It involves a group of computer genius hackers that solve the world's problems through their white hat (that means "good guy") hacking schemes. It stays true enough to real life computer science so if you're a hacker yourself, Scorpion probably won't offend you too much.
But, of course, as a hacker yourself you need to watch Scorpion online or streaming somehow right? Here are a few options that will have you watching Scorpion online in no time.
CBS and Scorpion are Now on DIRECTV… NOW!
If you want a more complete TV watching solution you can sign up for DIRECTV NOW. It's streaming only but you get a complete cable package for under $40 a month, including CBS and Scorpion. There's a seven day free trial so give it a shot and you probably won't be disappointed:
Try DIRECTV NOW Free for 7 Days
Is Scorpion on Netflix or Hulu?
Most CBS programs are not on Netflix, including Scorpion. Even if it eventually came to Netflix you wouldn't be able to watch new episodes of Scorpion online or streaming with Netflix. You'd have to wait years, until the rights have expired and the show probably feels like some sort of throwback that's even more rediculous than it is now.
Hulu does have some access to CBS's classic library but Scorpion is not on Hulu just yet. Even as the second season emerges, season 1 is not available so you'll have to stay tuned to Hulu to see if Scorpion stumbles it's way onto that service.
Watch Scorpion Online with CBS Apps and Website
CBS has been leading the way as far as traditional networks moving to online and streaming. Scorpion episodes are all available via the official CBS app, complete with commercials of course. But if you can stand the adverts, you'll be rewarded with hot, streaming </scorpion> action for free online.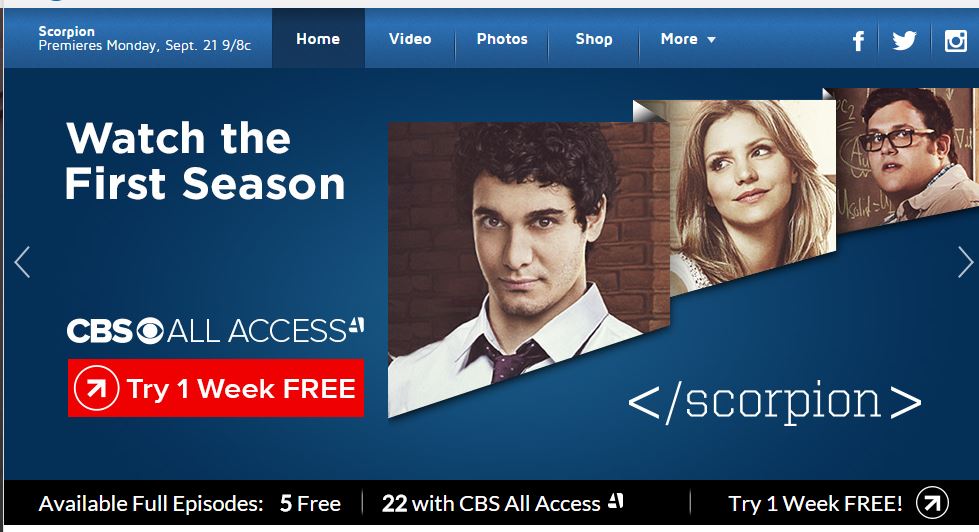 You can also do much the same thing on the official Scorpion website.  Both of these options are probably your best bet for watching Scorpion online if you're not one for cable subscriptions or additional paid streaming apps in your portfolio.
Download Full Episodes of Scorpion for a Fee
You can also watch full episodes of Scorpion whenever you want by purchasing them on Amazon, iTunes or Google Play for a nominal fee. Episodes are about 3$ apiece but you can get a full season of Scorpion downloaded for less than the sum of those parts.
This could be an interesting option of you want to own all of the episodes forever and don't want to have to worry about where to find them in the future.
Is there a Scorpion Live Stream Available?
CBS does offer a live stream but you'll have to actually pay for it. You can try it for a month for free and watch all of the Scorpion online you want. But if you want to live stream Scorpion for the long haul you'll need to hack up six dollars a month for the privilege.
It's up to you but if you try to pirate this show, the characters  of </scorpion> will hack your computer and place damning evidence on your machine. Your choice.