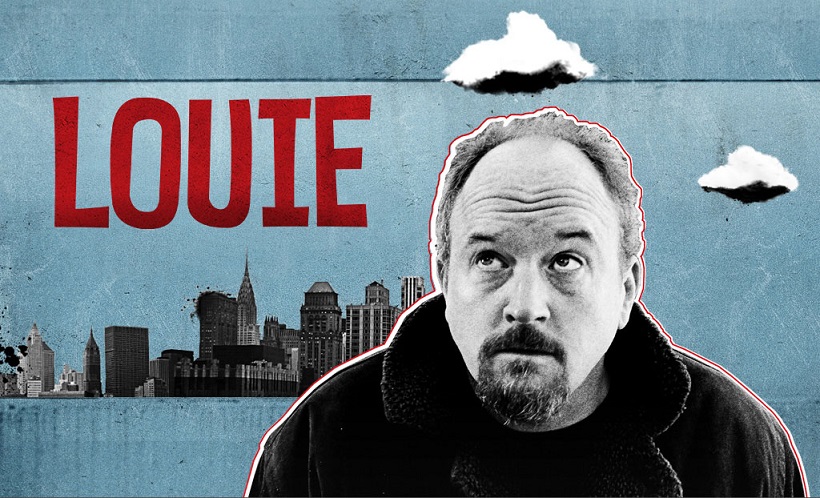 There isn't a show currently airing that fits the dark comedy definition better than Louie.
Louie is written, directed and starred in by comedian Louis CK, who has quite a bit of a following these days after humble beginnings doing stand up comedy in local bars. Louis CK has talked about how he draws a lot of inspiration for Louie from real life examples that he then expands upon for the show's scripts. Louis CK also delivers awesome Reddit AMAs.
Louie's format is unique, as the show doesn't follow one story or style, instead featuring several different stories, with different director styling. This unique style has netted Louie some critical acclaim for its unique approach to how a TV show should be written. Expanding on not only the style, but many critics have hailed Louie as one of the best comedies currently on television.
The series is currently over five seasons long, with FX and the show's creators in talks to produce further seasons, but still no word on this being official yet.
So for those of you interested in watching Louie online and binge watching every episode, or perhaps those of you just a few episodes behind, here are the locations where you can stream Louie episodes online:
Is Louie on Netflix?
First things first, for the binge watchers out there. You can watch every season of Louie on Netflix except the most recent. So at the time of writing this guide, you can watch the first four seasons instantly on Netflix, but Louie's fifth season is not yet available to stream. We recommend starting from the beginning just to get a feel for Louie as opposed to picking random episodes to watch, meaning Netflix is a great place to start.
Watch Louie Live with Sling TV
Sling TV is a new alternative to Cable that allows you to subscribe to several channels for a mere $20, including FX and Louie. It gives you live television so you can watch online just like you would on a traditional television. Head over there now to check it out and sign up for the free seven day trial.
Stream Louie on Hulu
Hulu also offers the opportunity to stream Louie online in its entirety, meaning you can binge watch the show here too. Of course there are commercials, but there is the added bonus of season five of Louie currently being available for Hulu paid subscribers who also have cable television login credentials. Without a subscription however, only the first four seasons are available.
Louie on Amazon Prime Instant Video
Amazon Prime subscribers (gotta love the two day shipping) can get full access to the same seasons as Netflix and Hulu paid subscribers, giving you full access instantly online there as well. You can also purchase the most recent episodes from season five from Amazon Prime as well for about $2 an episode. If you don't have a subscription to any streaming services, you can buy individual episodes of Louie from Amazon Here
.
Episodes of Louie on iTunes and Google Play
You can buy individual episodes of Louie on iTunes and Google Play, including the most recent seasons. This can be a pretty expensive option if you haven't seen any of them yet, as a streaming subscription to one of the above services is likely a better option, but iTunes and Google Play are a great option for just catching up on a few missed episodes of Louie.
For those of you more traditional, you can still buy the DVD collections
 which also include a lot of great special features. You can also buy Louie on Blu-ray as well for the more modern technology.
Watch the Louie promo below: