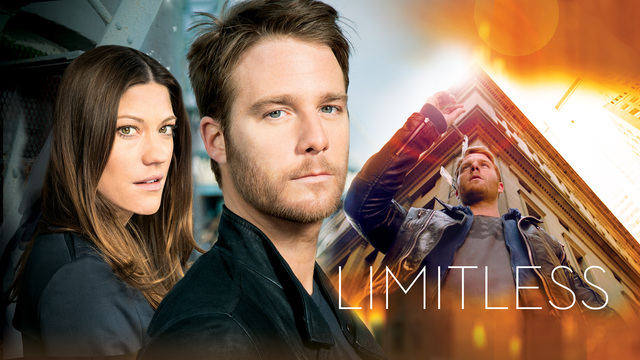 CBS has been had a streak of great, successful shows on the air as of late. But could they be Limitless? It seems the answer is yes because this one time film turned series has itself a full season from CBS. The story centers around a man, Jake who takes a drug called NZT which gives him special powers. Not physical powers per-say but brain enhancements that allow him to solve any mystery in a "Limitless" sort of way.
There are a few different ways to watch Limitless online or streaming. CBS gives us several options so let's dive in.
Watch Limitless on CBS.com or with the Official CBS App
You can also navigate to the official Limitless website and start streaming newer episodes there anytime. You'll have to wait until the next day for them to go live and you'll have to watch commercials but the episodes are totally free otherwise.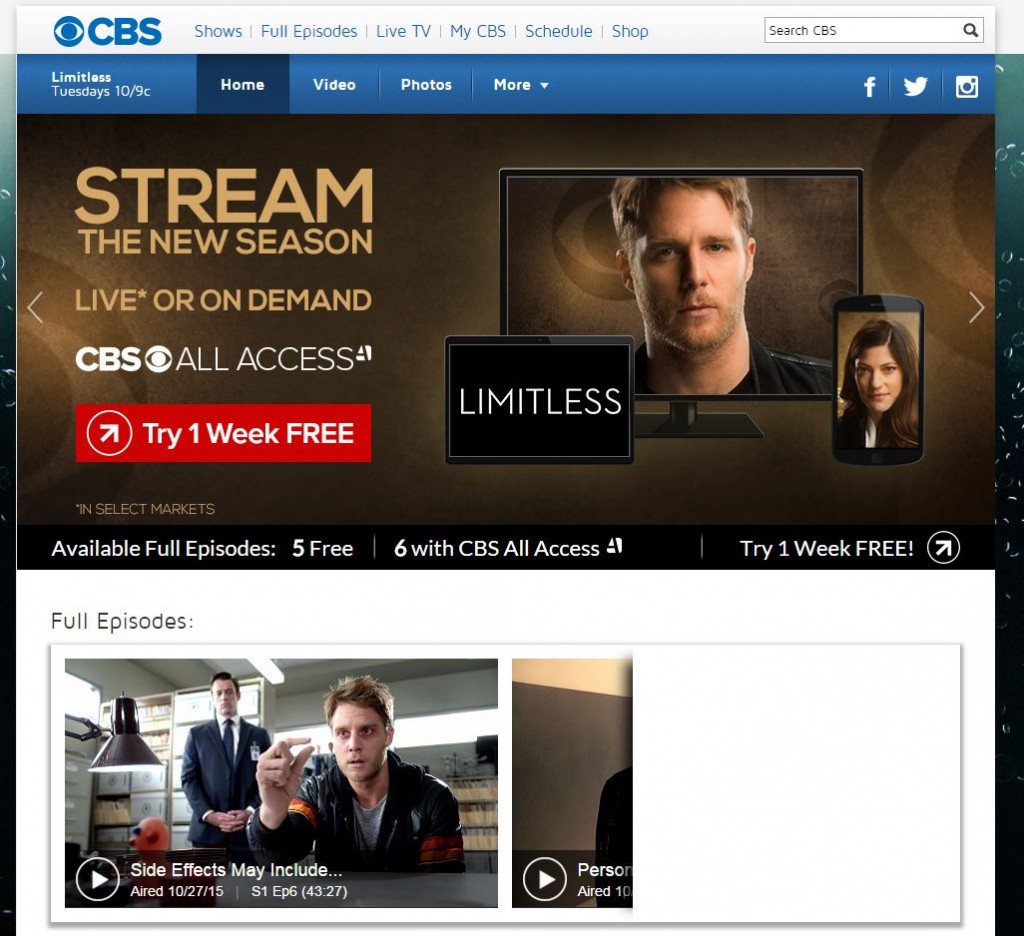 If you have the CBS app you can also stream full episodes of Limitless there as well. The app may be better than the browser on the go but it may not be necessary. Give it a try on your device of choice and use the one that's right for you.
Limitless is on Hulu but Not on Netflix
To say that Limitless is on Hulu is a bit of a misnomer. When you search for the show you'll find all of the latest episodes but you'll be redirected to CBS.com (see below). It's the same effect for most of us except for you can't kill the commercials on Limitless from CBS.com the way you could with Hulu's premium subscription service.
Netflix doesn't have Limitless the movie or Limitless the TV series available to stream. Better luck next time, Netflix.
Download Full Episodes of Limitless on Amazon or iTunes
You can always head over to Amazon or iTunes to download full episodes of Limitless directly to your device. If you download them you can watch them offline, share them, put them on other devices etc. There's no limit to what you can do with your Limitless episodes! (I'm a jokester, I make jokes). Amazon also lets you buy a season pass so you'll get the episodes a little cheaper that way.
You don't actually have to download the episodes from Amazon, you can actually just stream Limitless if that's all you really wanted.
Watch THE MOVIE Limitless Online (as opposed to the TV Series)
Okay, maybe you don't like the cheesy CBS drama Limitless but you did actually like the Bradley Cooper flick (yeah, we hear ya ladies).  You can stream that via Amazon
as well. It's only three bucks.  But the movie isn't on Netflix or Hulu either so tough luck there. Maybe when it's 5 years old Netflix will pick it up.