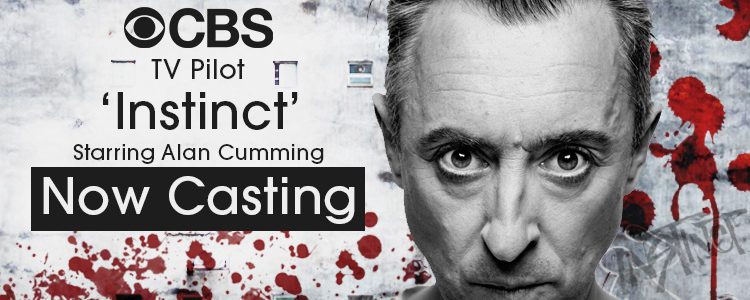 Instinct is based on a novel by James Patterson and created for CBS. The show is about an ex-CIA operative who is lured out of retirement, back to his life as an investigator when the NYPD needs some help with catching a serial killer. Dr. Dylan Reinhart (is played by Alan Cummings) is a gifted author and professor now living a life of routine and tranquility teaching psychopathic behavior. That all changes when Lizzie Needham, a decorated NYPD detective asks him for help with catching a serial killer. The killer is interestingly using Dylan's book as a tutorial which makes things even more compelling. Assisting the duo is Julian Cousins who is Dylan's CIA colleague with the ability to dig up information on anyone.
If investigative shows like CSI: Los Angeles is your thing, then this will probably be your cup of coffee! Below is how you can stream Instinct online.
Watch Instinct Online Using the Official CBS App or Website
If you want to live stream Instinct for free one of the ways you can do this is by using the official CBS app and website. Now it's important to remember that both the app and website require that you log-in which is only possible for people who have subscribed to the network. So, if you're not a subscriber, then this will not work for you. Plus, you only get to watch the latest episodes as the network removes old ones, so there is no way of watching the entire season if it has already concluded.
Live Stream Instinct via AT&T TV NOW
AT&T TV NOW is an excellent service worth considering by anyone who does not want to deal with the commitment associated with regular cable. DTV is run by AT&T and does not require a long-term commitment, and it's a lot cheaper too starting at just $35 a month. But CBS is not one of the networks that they stream yet. That said you can stream ESPN, Fox Sports, NBC, etc. live just as you would on a regular television but via a smart device like an Apple iPhone, Android phone or an Xbox One console. Plus, since there is no long-term commitment you're welcome to cancel at any time. Click below to try the service free.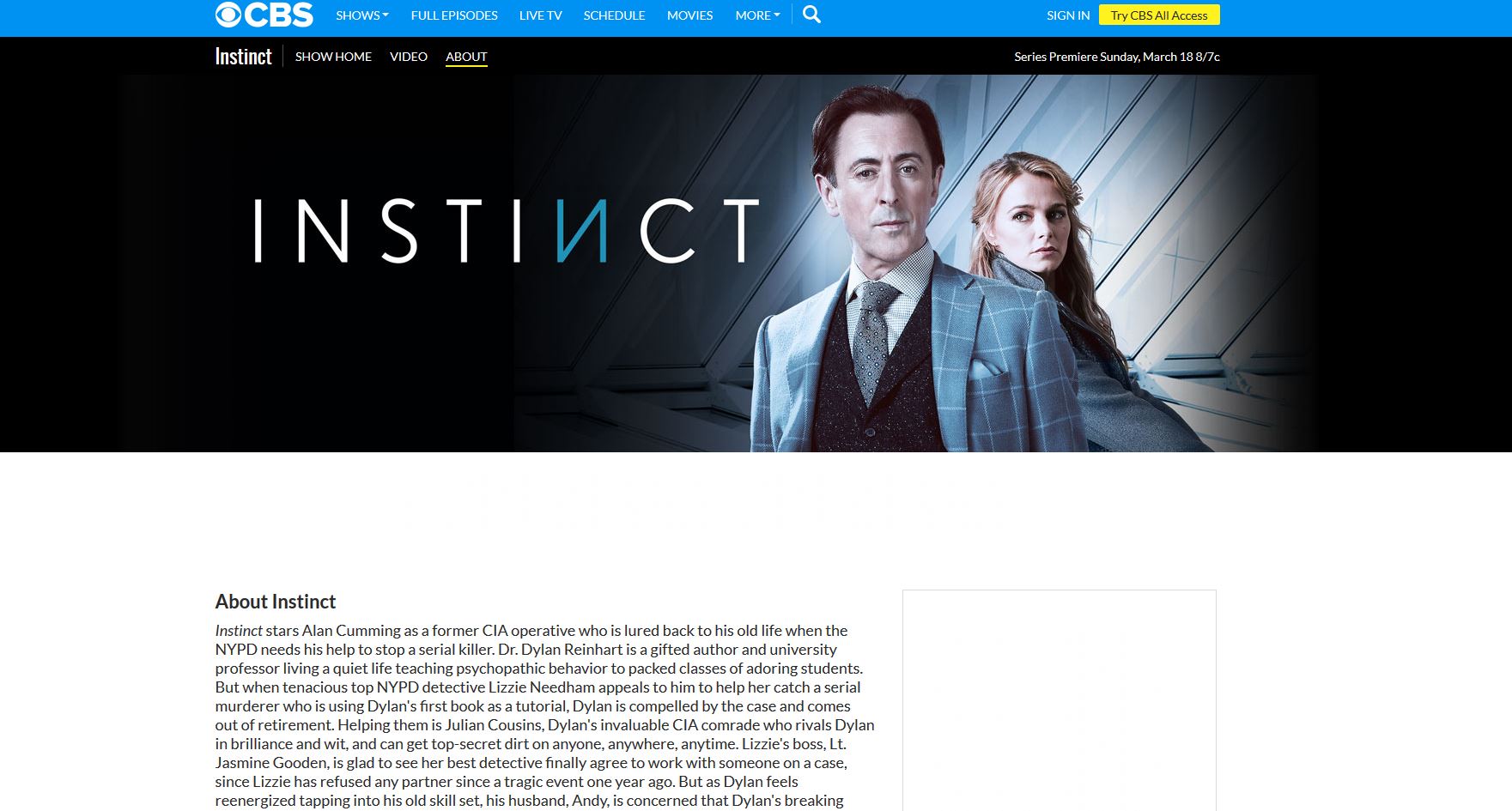 Live Stream Instinct Online with Sling TV
Sling TV is yet another cord-cutting service capable of streaming well over a hundred networks, which is not bad for its starting price of just $20 a month. Plus, the service has apps for all popular smart devices which makes streaming your favorite shows on the go very easy. The only bad news is that here too CBS is not part of their service just yet. Also, there is no official word as to when it will be added to their lineup. However, we'll still recommend Sling TV to anyone who wants to cut the cord and stream affordably on the go.
Streaming Instinct on Netflix, Hulu, and Amazon
Netflix does not have Instinct. But that's to be expected since they don't have any other CBS show for that matter.
Hulu also does not have Instinct available for streaming. The reason here is that the service is owned by businesses seen as competitors by CBS.
Amazon Prime is one place where you can download complete seasons and episodes in HD. Though expect to pay $2.99 per episode of the show (Instinct) you want to watch.
Other Methods of Streaming Instinct Online for Free
Instinct may not yet be a top-rated show, but you can find it for free on many nefarious websites. The only problem is that using these services will get you on the wrong side of the law. So, unless you want to end up paying a huge fine for copyright infringement, we would advise against using such services.