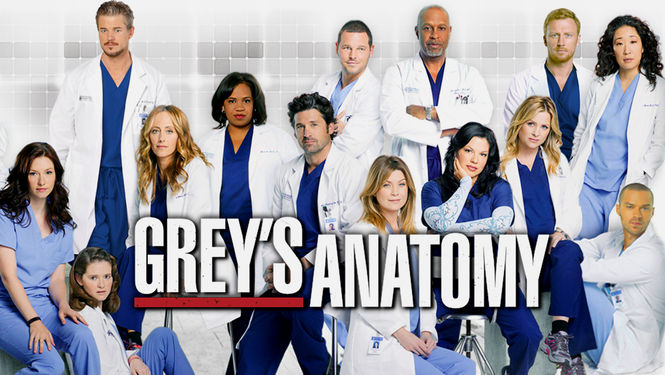 The hospital is already such a high intensity location for a show, it just bursts at the seams with entertainment value when the cameras start focusing on the dramatic lives of the medical professionals working within each department.
So in comes Grey's Anatomy, one of the most successful doctor dramas to-date, and one that in some ways took the baton from earlier medical series success story ER. Now with over 11 seasons, Grey's Anatomy continues to surprise viewers on a weekly basis, as the Seattle-area hospital has seen its fair share of the craziest cases alongside some intense interpersonal drama.
The show has also had its own major shifts in focus as the writers have never been afraid to change directions, kill a character or two off both literally and figuratively, as well as bring some of the most ridiculous premises some sense of reality within the hospital. The show has been both a critical and commercial success for over a decade now, which is ridiculously impressive no matter how you skin it.
So where can you watch Grey's Anatomy online? We break down the locations you can stream Grey's Anatomy below.
Watch Grey's Anatomy Live with Sling TV
ABC shows are now on Sling and that include Grey's! Sling is a cable alternative that includes networks such as USA, AMC and TBS among many others for a low price and doesn't require a commitment. Head over there now to check it out and sign up for the free seven day trial.
Live Stream Grey's Anatomy with DIRECTV NOW
Doctors, nurses and injections, not to mention rejections can all be enjoyed live with a DIRECTV NOW subscription starting at $35 a month. The service streams this and other ABC shows via its app for iOS and Android devices. Plus with no long term commitment needed and all major credit cards accepted you can be up and streaming in no time. The other good news is that the service will not charge you for all the data consumed so go ahead and stream all you want!
Try DIRECTV NOW Free for 7 Days
Is Grey's Anatomy on Netflix?
Great news, currently you can stream every season of Grey's Anatomy except for the most recent as it airs on television. Each newest season normally comes to Netflix a few weeks before the upcoming season is set to air on ABC. But for now, for those of you looking to get started watching the show, Netflix is a great option.
Stream Grey's Anatomy on Hulu
Hoping to catch the most recent season of Grey's Anatomy? A Hulu subscription will do the trick. While folks who aren't subscribed to Hulu Plus will only get access to the four most recent episodes, those who upgraded their accounts have access to the entirety of the most recent season. This pairs nicely with binge watching the rest of the earlier seasons on Netflix.
Grey's Anatomy on Amazon Prime Instant Video
The good news: Grey's Anatomy is on Amazon Instant Video. The Bad news is of course that it costs about $2 per episode to stream. So in other words, if you're looking to watch the whole series, Netflix is going to be a far cheaper option. But for those of you who are looking to just catch a few episodes you may have missed? You can of course stream them on Amazon Prime
Grey's Anatomy on iTunes and Google Play
Similar to Amazon Prime, Grey's Anatomy episodes can be purchased on Google Play and iTunes for between $2-3 an episode depending on the streaming quality you'd prefer. Not a great deal if you want to watch the entire series, as a Netflix subscription would be far cheaper, but a great way to catch a few episodes you may have missed.
Still, as always for the old fashioned, you can buy Grey's Anatomy on DVD from Amazon
 and watch the entire series anytime you like without internet.