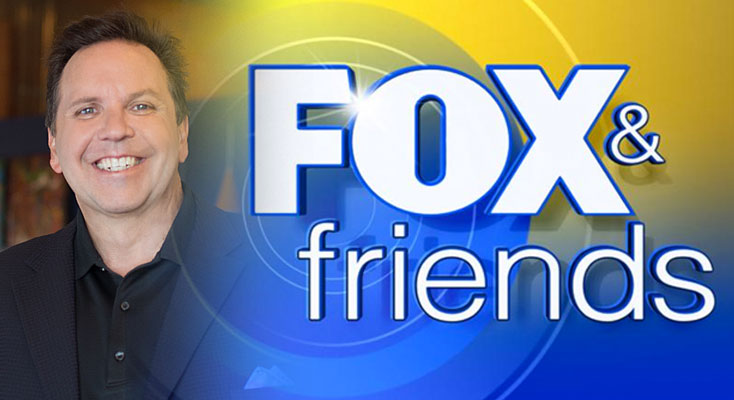 Fox & Friends is a conservative morning show on Fox News. The show is currently hosted by Ainsley Earhardt, Brian Kilmeade, and Steve Doocy. The show is meant for everyone who can wake up at 6 am EST though it continues with airing various segments including ones with interviews, news, updates, political analysis, and entertainment, etc. for the next 3 hours. The show originally started off as Fox X-press. Fox & Friends received an extra hour of airtime after the 2001 terrorist attacks in New York City. As it turns out this was the first Fox News show to air live early in the morning. Starting from 2012, there is a separate 60-minute airing of the program before the main show.
If you are a morning person and catching up on the news is the first thing you do then below is how you can live stream Fox & Friends Live online.
Live Stream Fox and Friends Online with Sling TV
Sling does not have Fox News at this time but they do have CNN, MSNBC and all local channels. One day Fox and Friends might be streaming on Sling but today is not that day! We'll update when that has changed. Until then, give it a try anyway. It's cheaper than the above options:
Fubo also Carries Fox News and Fox & Friends
Already used your free trial with Sling and need another? Fubo is similar to Sling TV (and better in some ways, particularly for sports). Fox and Friends can be watched online with Fubo:
Live Stream Fox and Friends with AT&T TV NOW
AT&T TV NOW is a cord cutting service for those who want to have the ability to watch programs like Fox & Friends live from their mobile devices on the go. So, yes! The service caters to millennials and starting at $35 a month with free data for streaming it is an attractive option. In addition to streaming Fox & Friends live subscribers are treated to other live channels like CNN, MTV, Syfy, etc. AT&T TV NOW apps are available for iOS, Android, Chrome and Xbox One. Click the button below for a free 7-day trial.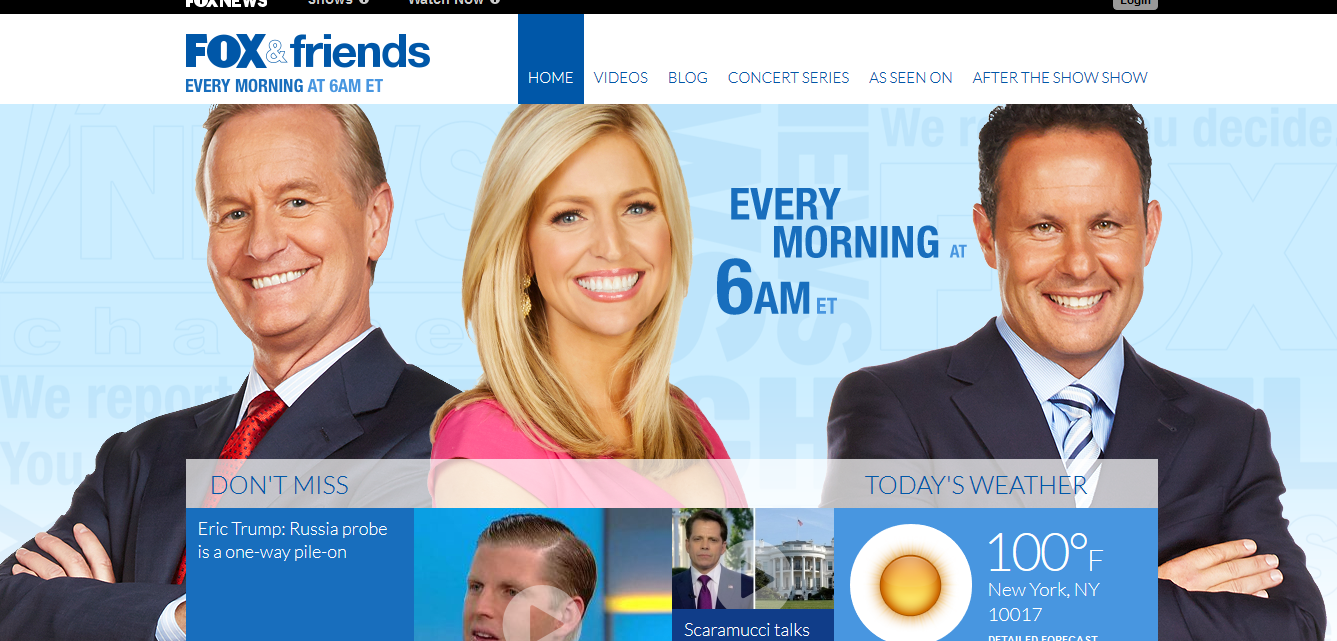 Streaming Fox & Friends on Netflix, Hulu, and Amazon
Netflix and Hulu do not stream Fox and Friends, unfortunately and you won't be able to find episodes on Amazon either. Right now Fox News is just hard to find on streaming without going with a package deal.
Other Methods of Streaming Fox and Friends Live and Free Online
The best free way of streaming Fox & Friends is via Fox News' official website. Alternatively, you can find the previous day's show on YouTube. Oh and YouTube also has a free stream you can check out!