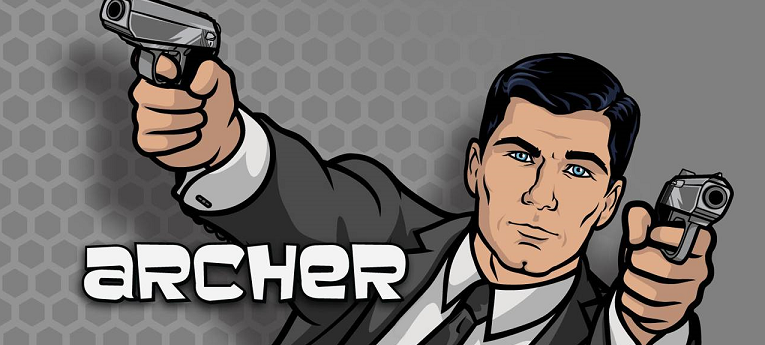 Archer has become quite the hit over its six season run thus far.
Adam Reed's brilliant creation only exists because of his own lack of confidence. One day sitting in a cafe, admiring a pretty woman he was to afraid to talk to, Reed imagined himself as a spy who "had the perfect line." Pitching the idea to FX, a channel that always seems ready to give a scrappy television show concept a chance (It's Always Sunny, Louie), they accepted and gave Reed a six episode order. The rest is history.
Archer focuses on International Secret Intelligence Service (ISIS, no relation to the modern terrorist group, a change later reflected in the show when ISIS merges with the CIA to avoid real world controversy), where Sterling Archer, our anti-hero, practices the fine art of womanizing, drinking, saving the world and being the perfect narcissist, working for his own mother Malory Archer who barely shows any regard for Archer but also loves him dearly at the same time. To make his spy career even more complicated, Archer is dating fellow spy Lana Kane, who might be one of the wittiest characters on the show.
Archer, despite its apparent simple animation, is actually quite the production, with each episode reportedly taking several months to create once the script is written. Show producers have stated they have attempted to re-create the animations after 1960s comic book characters, with critics commenting about the similarities between Archer's aesthetic with that of AMC's 1960s period piece Mad Men.
Speaking of critics, Archer has done extremely well with tough crowds, who have given the show almost universally positive reviews according to Metacritic.
So for those of you hoping to play a little catch up before season seven, we've outlined the places below where you can stream Archer online.
Where to watch Archer online:
Watch Archer Live with Sling TV
Sling TV is a new alternative to cable that allows you to subscribe to several channels for a mere $20, including FX and Archer. It gives you live television so you can watch online just like you would on a traditional television. Head over there now to check it out and sign up for the free seven day trial.
Netflix: Netflix tends to have a good relationship with FX, and thus you can watch the first five seasons of Archer on Netflix right now. No word on when season six will be available on Netflix though, but we'll keep you posted.
Hulu: Subscribed to Hulu? Great news, Archer is streaming on Hulu in it's entirety, including season six. With FOX being a partial owner of Hulu, it makes sense that the show would be available.
Amazon Instant Video: Amazon Prime subscribers should see Archer on Amazon Instant Video. Season six of Archer is available
, but you will have to pay for either the season or each individual episode.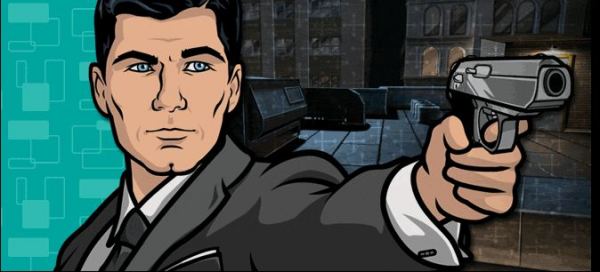 iTunes: Not a subscriber to any of the above services? You can pay per episode on iTunes, but they're a bit more expensive at about $3 a piece. Amazon currently has Archer episodes available for $2, so that is probably your best bet.
FX Now: Like most major networks, FX Now streams its own content, so Archer is available on FX Now, but requires you to enter your cable provider's information. Keep an eye on this one though, as sources have commented that FX might try and break their app away from cable subscriptions in the future.
Are you a bit of an old school Archer fan? Prefer your seasons packed with bonus features? Well great news because Archer DVD collections are packed with special features
 for the more hardcore fans out there who can't get enough.