How to Stream Tonight's Democrat Debate Online Free on CNN
|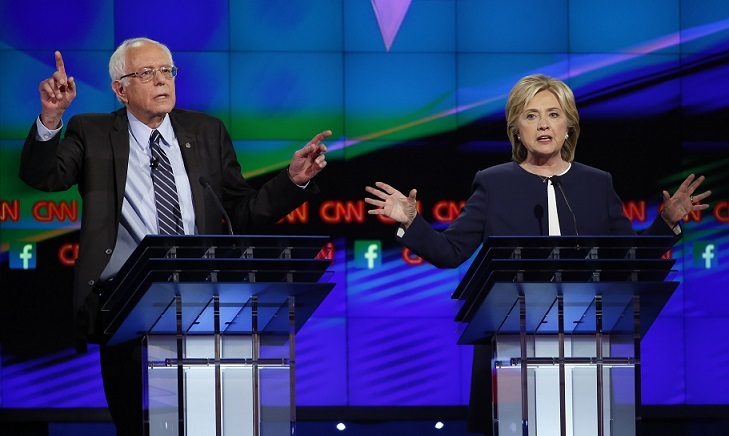 Ah the debate that wasn't even meant to be, but now here we are.
Tonight Bernie Sanders and Hillary Clinton will be debating in New York, the stage for the next biggest primary, and one that is likely to set the tone for the remainder of the democratic primary. The debate will be on CNN, but luckily for you, there's a few ways you can watch the Democratic debate online completely free.
If you don't have cable, there is one quick trick to easily stream the democratic debate online free tonight, but it will require a free trial of new-ish streaming service called Sling TV. Sling TV gives you access to live streaming of cable news channels and CNN is included.
>>Get instant access to a Sling TV free trial here<<
If you have cable, you can stream the democratic debate online via CNN or the CNN app on your Apple TV/Roku/Amazon Fire Stick etc. All you'll need is a login via their website and you'll be able to watch Bernie and Hillary argue about things like Wall Street, education, social policy and more. Here's how you can stream CNN online if you're curious.
Things have gotten pretty tense between the two candidates over the past few weeks, as Clinton has felt pressure from Sanders, who was at the beginning of this campaign seemed like a long shot to even be a part of the conversation. But things have gotten closer and closer as time has moved on. New York is slated to be a big Clinton victory, but who knows what could happen. Tonight's debate will be a huge factor in determining the near-final odds of where New York's delegates will go.