How to Stream the Mets Royals World Series Online for Free
|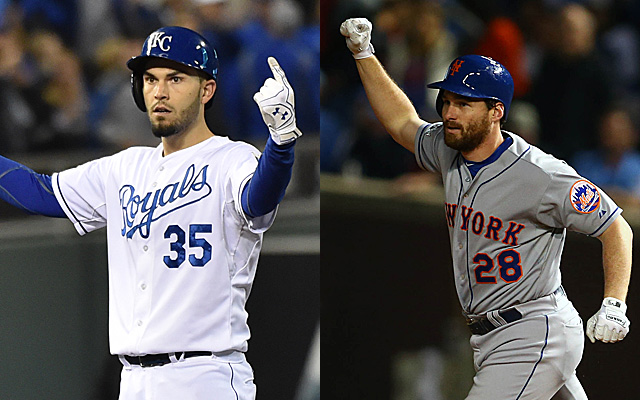 Looking to stream the World Series online? We'll outline a few of the ways you can do it below.
While a lot of people fully expected The Royals to return to The World Series, most people who watched the regular season were shocked by a New York Mets team that turned thing around in a big way throughout the season and stormed their way through the playoffs.
Needless to say, people have been extremely excited for this matchup. While a lot of people wanted to see The Cubs make a triumphant appearance, this should make for a great series. The Royals and The Mets both have extremely focused strengths.
First and foremost, keep in mind you can watch the World Series free with a TV and a digital antenna. There are also devices you can find that can turn a computer into a TV to enable you to stream the World Series free on your computer. FOX has bought the rights to air the game, which means if you have a TV, you can watch all the games without a cable subscription.
You can read our full guide on how to watch MLB games online here.
Now what about for the digital minded? FOX has an app you use to stream the World Series on mobile devices and on your computer, but it requires a cable provider login to access the online stream.
MLB TV also has an option to pay $9.99 for the entire post season, but there's a catch. In order to stream the game through the app, you'll need to provide a cable login. Strange, we know, but rules are rules, so we obviously lean more towards the FOX proprietary app if one already has a cable account.
How about a way to listen to the World Series online for free? ESPN Radio has you covered.
If you're wondering what times all the games will start streaming, below is the World Series schedule:
Game 1 – Tue, Oct 27

Mets

4 – 3

Royals

Game 2 – Wed, Oct 28

Mets

@

Royals

Game 3 – Fri, Oct 30

Royals

@

Mets

Game 4 – Sat, Oct 31

Royals

@

Mets

Game 5 – Sun, Nov 1

Royals

@

Mets

Game 6 – Tue, Nov 3

Mets

@

Royals

Game 7 – Wed, Nov 4

Mets

@

Royals