How to Stream The Grammy's Online in 2018, No Cable Required
|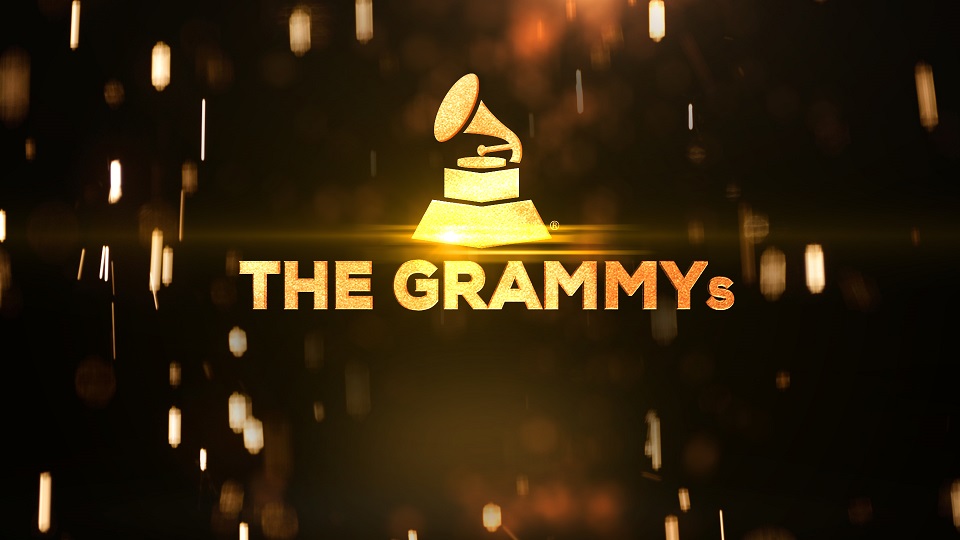 Interested in watching your favorite musician take the stage and perform this weekend at The Grammy's but want to do it online or on your mobile device? We've got a breakdown on how to do just that. This year, we expect the show to get a little bit political (okay, probably very political!) so you don't want to be the one who missed that big speech the next morning.
If you're looking to stream the Grammy's online, CBS All Access has a free trial, which will give you full access to the Grammy Awards. You'll be able to stream it across devices, online and through smart TV apps as well.
It's worth noting that in addition to the 2018 Grammy's you'll also be able to watch Star Trek: Discovery, Survivor: Ghost Island and Young Sheldon as well so you may want to consider keeping the app after the 30 days are up too.
If you're looking for a more complete streaming experience (for shows and channels beyond the Grammys) you can also try Fubo TV. They're a light cable package that's streaming only but you'll get tons of channels like USA, Fox News and FS1 too. Give them a seven day free trial and watch Grammys live.  If you like it you can keep it and save a ton of money:
Wondering who was nominated for a Grammy this year and who might be performing? Here are some of the nominees in the general field categories:
 Record Of The Year
(Award to the Artist and to the Producer(s), Recording Engineer(s) and/or Mixer(s) and mastering engineer(s), if other than the artist.)
• Redbone
Childish Gambino
Donald Glover & Ludwig Goransson, producers; Donald Glover, Ludwig Goransson, Riley Mackin & Ruben Rivera, engineers/mixers; Bernie Grundman, mastering engineer
• Despacito
Luis Fonsi & Daddy Yankee Featuring Justin Bieber
Josh Gudwin, Mauricio Rengifo & Andrés Torres, producers; Josh Gudwin, Jaycen Joshua, Chris 'TEK' O'Ryan, Mauricio Rengifo, Juan G Rivera "Gaby Music," Luis "Salda" Saldarriaga & Andrés Torres, engineers/mixers; Dave Kutch, mastering engineer
• The Story Of O.J.
JAY-Z
JAY-Z & No I.D., producers; Jimmy Douglass & Gimel "Young Guru" Keaton, engineers/mixers; Dave Kutch, mastering engineer
• HUMBLE.
Kendrick Lamar
Asheton Hogan & Mike Will Made It, producers; Derek "MixedByAli" Ali, James Hunt & Matt Schaeffer, engineers/mixers; Mike Bozzi, mastering engineer
• 24K Magic
Bruno Mars
Shampoo Press & Curl, producers; Serban Ghenea, John Hanes & Charles Moniz, engineers/mixers; Tom Coyne, mastering engineer
2. Album Of The Year
(Award to Artist(s) and to Featured Artist(s), Songwriter(s) of new material, Producer(s), Recording Engineer(s), Mixer(s) and Mastering Engineer(s) credited with at least 33% playing time of the album, if other than Artist.)
• "Awaken, My Love!"
Childish Gambino
Donald Glover & Ludwig Goransson, producers; Bryan Carrigan, Chris Fogel, Donald Glover, Ludwig Goransson, Riley Mackin & Ruben Rivera, engineers/mixers; Donald Glover & Ludwig Goransson, songwriters; Bernie Grundman, mastering engineer
• 4:44
JAY-Z
JAY-Z & No I.D., producers; Jimmy Douglass & Gimel "Young Guru" Keaton, engineers/mixers; Shawn Carter & Dion Wilson, songwriters; Dave Kutch, mastering engineer
• DAMN.
Kendrick Lamar
DJ Dahi, Sounwave & Anthony Tiffith, producers; Derek "MixedByAli" Ali, James Hunt & Matt Schaeffer, engineers/mixers; K. Duckworth, D. Natche, M. Spears & A. Tiffith, songwriters; Mike Bozzi, mastering engineer
• Melodrama
Lorde
Jack Antonoff & Lorde, producers; Serban Ghenea, John Hanes & Laura Sisk, engineers/mixers; Jack Antonoff & Ella Yelich-O'Connor, songwriters; Randy Merrill, mastering engineer
• 24K Magic
Bruno Mars
Shampoo Press & Curl, producers; Serban Ghenea, John Hanes & Charles Moniz, engineers/mixers; Christopher Brody Brown, James Fauntleroy, Philip Lawrence & Bruno Mars, songwriters; Tom Coyne, mastering engineer
3. Song Of The Year
(A Songwriter(s) Award. A song is eligible if it was first released or if it first achieved prominence during the Eligibility Year. (Artist names appear in parentheses.) Singles or Tracks only.)
• Despacito
Ramon Ayala Rodriguez, Justin Bieber, Jason Boyd, Erika Ender, Luis Fonsi & Marty James Garton Jr, songwriters (Luis Fonsi & Daddy Yankee Featuring Justin Bieber)
• 4:44
Shawn Carter & Dion Wilson, songwriters (JAY-Z)
• Issues
Benny Blanco, Mikkel Storleer Eriksen, Tor Erik Hermansen, Julia Michaels & Justin Drew Tranter, songwriters (Julia Michaels)
• 1-800-273-8255
Alessia Caracciolo, Sir Robert Bryson Hall II, Arjun Ivatury, Khalid Robinson & Andrew Taggart, songwriters (Logic Featuring Alessia Cara & Khalid)
• That's What I Like
Christopher Brody Brown, James Fauntleroy, Philip Lawrence, Bruno Mars, Ray Charles McCullough II, Jeremy Reeves, Ray Romulus & Jonathan Yip, songwriters (Bruno Mars)
4. Best New Artist
(An artist will be considered for Best New Artist if their eligibility year release/s achieved a breakthrough into the public consciousness and notably impacted the musical landscape.)
• Alessia Cara
• Khalid
• Lil Uzi Vert
• Julia Michaels
• SZA