HOW TO: Stream the 2018 World Cup Online
|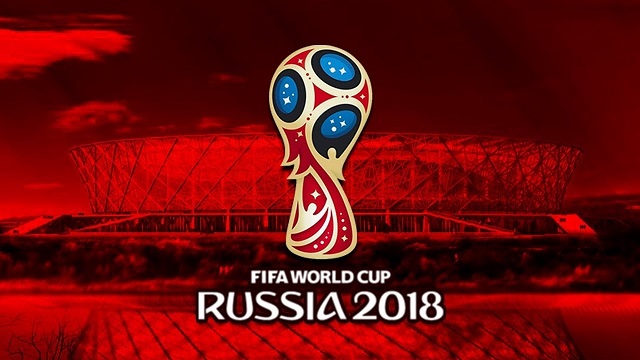 GOAAAAAAAAAAAAAAAAAAAAAAAAAAAAAL
The world's most popular sporting event is back, the 2018 FIFA World Cup. Taking place in Russia June 14th through July 15th, an entire month of global football/soccer, with each of the below countries top talent duking it out for the global title.
AFC (5)

 Australia
 Iran
 Japan
 Saudi Arabia
 South Korea

CAF (5)

 Egypt
 Morocco
 Nigeria
 Senegal
 Tunisia

CONCACAF (3)

CONMEBOL (5)

 Argentina
 Brazil
 Colombia
 Peru
 Uruguay

OFC (0)

UEFA (14)

 Belgium
 Croatia
 Denmark
 England
 France
 Germany
 Iceland
 Poland
 Portugal
 Russia (hosts)
 Serbia
 Spain
 Sweden
  Switzerland
Every day of the week will be packed with action as group play starts us off June 14th before the main tournament bracket begins later in the month. 
So how can you watch the 2018 World Cup online? There are several ways you can watch every game without missing any of the action, without cable, and most all come with a free trial.
Watch World Cup matches online with Fubo
Fubo is a streaming service that was literally built to help people around the world watch more football / soccer online without cable. The service has expanded into a broader streaming service, with dozens of more channels on top of the key soccer channels. They will be streaming almost every World Cup match, and it comes with a cancel-anytime free trial as well! Check out the free trial program here and give it a try!
Use Sling TV to stream the 2018 World Cup online
If you're looking for a broader streaming service that covers more channels but also has some options for streaming The World Cup, Sling TV will probably have an option that works for you. They offer a great free trial as well. You can pick and choose what channels you want to pay for, making it the perfect option for someone who doesn't want to pay for channels you wont' watch. Check out their free trial here.
Find the best internet to stream the World Cup
If you're looking for better internet to stream the World Cup without buffering, use our handy Zip Code tool to find the best internet in your area.
Here are a few major metros where Soccer is the most popular in the US:
Here's how to stream specific channels for World Cup
If you're looking to stream a specific channel that has a World Cup match on, here are a few of the networks that will have you covered:
For those of you looking to do a little betting, below you'll find the odds for all World Cup-qualifying teams. Play free using FanDuel here to place a little action on some of the games:
Germany 7-2
Brazil 4-1
France 6-1
Spain 6-1
Argentina 6-1
Belgium 10-1
England 20-1
Portugal 25-1
Uruguay 30-1
Colombia 40-1
Russia 50-1
Croatia 30-1
Poland 40-1
Mexico 50-1
Denmark 100-1
Switzerland 125-1
Sweden 150-1
Serbia 200-1
Senegal 200-1
Egypt 200-1
Iceland 200-1
Peru 200-1
Nigeria 250-1
Japan 300-1
Costa Rica 300-1
Australia 500-1
Morocco 500-1
Iran 500-1
South Korea 500-1
Tunisia 500-1
Panama 1000-1
Saudi Arabia 1000-1
Who do you think is going to win it this year? Share your picks with us on social media!
You can get full details about the 2018 World Cup here, including biographies of every team, current group brackets, some fun trivia about the tournament and more!